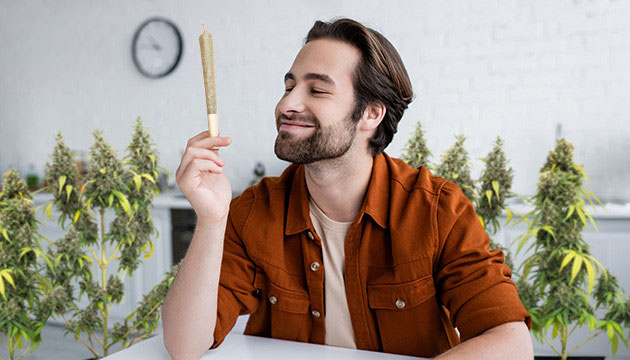 While weed gets stronger and stronger year after year, a sudden problem may arise for regular tokers, and that's weed tolerance. How do you deal with it? One way to do so is to smoke high tolerance cannabis strains that are made specifically for experienced stoners. Continue reading for the list of the best strains for high tolerance levels.
Is Changing Weed Strains Up Effective for Tolerance?
There's a downside to having a go-to strain that you smoke every now and then, or sometimes even daily. Your organisms can quickly adapt to the specific chemical composition of your favorite strain, which will build up tolerance against it. This means that eventually, you might need to smoke more in order to achieve the same effect.
Luckily, weed tolerance is reversible! One way to deal with it is to take a break from smoking cannabis altogether, for at least a month, to let your body naturally detox from cannabinoids. However, not everyone will be ready to take so much time off, especially if cannabis is needed for medical purposes. This is where another way to break weed tolerance comes in - you can try smoking high tolerance strains. These are specifically selected strains for people with high tolerance. Normally, they're either especially high in THC and other cannabinoids or possess an exceptionally rich chemical composition full of terpenes and flavonoids - something that creates a complex effect even when THC levels aren't as high and also works great against tolerance.
Top Cannabis Strains for High Tolerance
This list of strains that can not only beat your tolerance, but also produce spectacular harvests of flavorful bud. If you haven't experienced a really strong high in a while and are looking for the best cannabis strains for high tolerance, you're in the right place!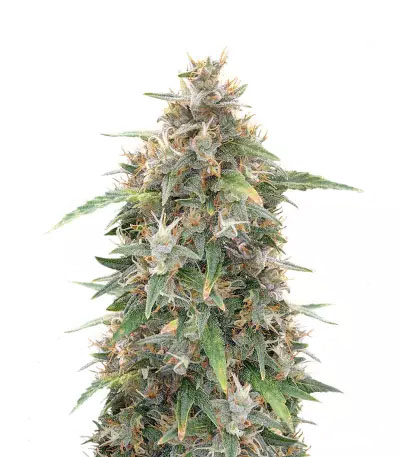 Malawi x Panama
Malawi x Panama from ACE Seeds has her roots in Southeast Africa, where over generations of interbreeding the strain, the locals developed a pure Sativa. ACE Seeds took some of these seeds to create a derivative of the original strain that boasts spicy, woody flavors paired with a wonderfully cerebral head high. Because of her pure genetics, Malawi x Panama offers up to 26% THC and a straightforward Sativa effect that breaks tolerance like it's nothing.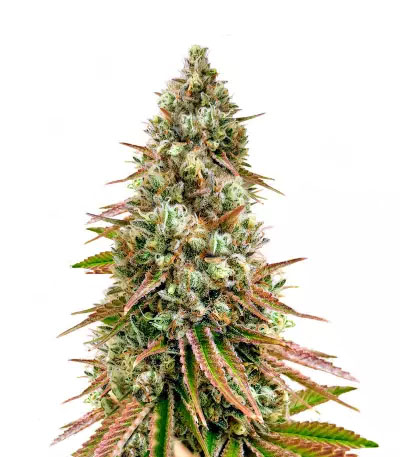 Bruce Banner #3
One of our favorites from the new line of Herbies Seeds, Bruce Banner #3 is a monster in both yield and potency. She prefers a warm, dry climate and can easily produce harvests of 1200g (42oz) per plant outdoors, with buds reaching THC levels of up to 27%. For those looking for a smoking session that feels like that first time you ever touched the devil lettuce, Bruce Banner #3 was basically made for you! These ladies will easily recharge you with lots of positive energy, making this one of the best strains for high tolerance.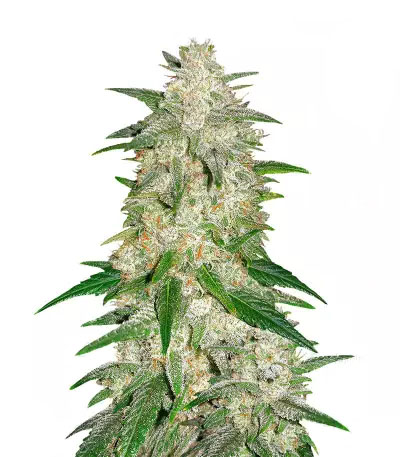 Gelato Auto
Another strain with legendary Sativa-dominant genetics, Gelato Auto from FastBuds is an autoflowering cross infused with sweet terpenes and Ruderalis genetics. This super creamy 26% THC strain grows lightning-fast, ready to harvest in just 9 weeks. Gelato Auto can experience some seriously explosive growth in the first few weeks, so you might need to find a way to reinforce the branches before they get too heavily laden with delicious buds. She will also soak up the light like no other - only to return it with a hard-hitting, uplifting, and irresistibly giggly effect concentrated in its thick resin!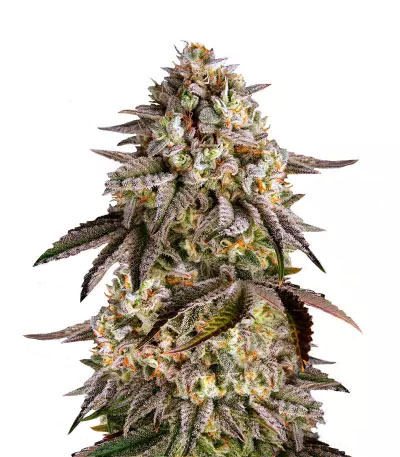 Blue Sunset Sherbert
Next up is Blue Sunset Sherbert from Barney's Farm - an Indica-dominant hybrid that's easily one of the best strains for high tolerance out there. Her genetics are derived from Sunset Sherbert and Purple Punch, creating a superior combination of traits that can sweep even experienced smokers off their feet. That's why experiencing this lady is usually recommended as a weekend activity. Kiss any stress goodbye and fill up with positive, creative vibes as soon as you light up some Blue Sunset Sherbert buds, which are rich in citrusy terpenes accented by notes of berries.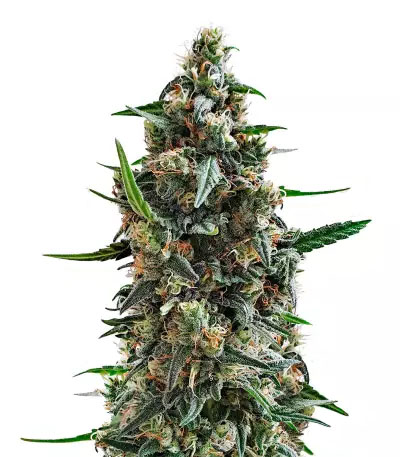 Shogun
Shogun from Royal Queen Seeds is a truly classic Sativa in both effects and flavors; after a few puffs of pungent, earthy smoke, be prepared for a truly euphoric head high. Shogun is well-known among connoisseurs not only for her distinctly cerebral, exhilarating effects, but also for her ability to surpass weed tolerance. These 25% THC plants have slightly larger internodes and multiple branches, making them ideal candidates for various training techniques. You'll need to use these to control the height of this beast; indoors, Shogun can grow up to 90-140cm (2'11"-4'7") tall, while outdoor plants can reach heights of 190cm (6'2") and love to grow in warm, sunny climates.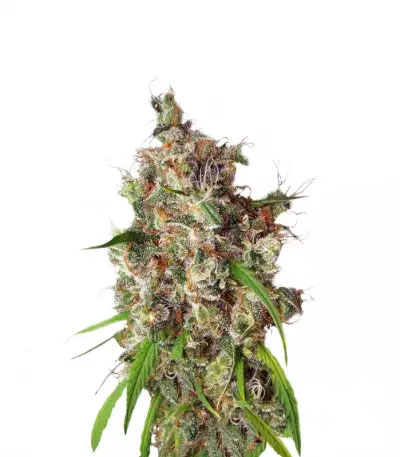 Auto Desfrán
One of our top choices among strains for people with high tolerance levels, Auto Desfrán from Dutch Passion is a well-balanced hybrid with a taste that calls back the tropical gardens of South Africa. She thrives indoors and out, and due to her superior resistance to harsh conditions, Auto Desfrán is also plenty easy to grow. The unbeatable advantage of this cultivar is, of course, its strong Sativa-like effects that hit fast and hard - a rare quality for autoflowering varieties. Trust us, the session with Auto Desfrán will be intense, so be cautious when offering it to newbie tokers - this strain is made for experienced users.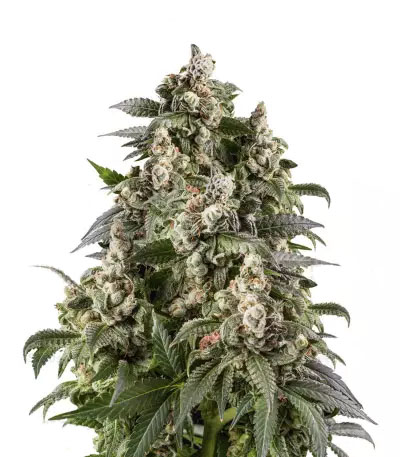 Café Racer
Café Racer from Blimburn Seeds can break weed tolerance in a matter of a single puff - not surprising, knowing that its THC content tests at 25-35%! This Sativa-leaning hybrid's family tree speaks for itself, with the legendary Granddaddy Purple and Girl Scout Cookies as its respective parents. It should go without saying why this combo has created one of the best strains for high tolerance. Experiencing Café Racer is like taking a thrilling rollercoaster ride for the first time in your life: once it starts, you'll be filled with pure joy and energy fired up by the adrenaline rush, and when it's over, you'll melt into your seat, fully relaxed and content.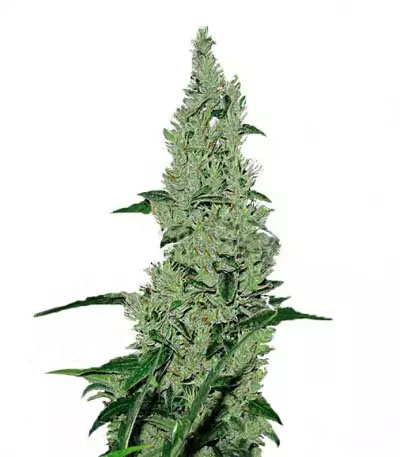 Y Griega
Yet another Sativa-dominant cultivar to grace this list of the top strains for high tolerance, Y Griega from Medical Seeds is a super potent cannabis variety with 27% THC. Thanks to Kali Mist and Amnesia Haze genetics, Y Griega is made for experienced tokers who are craving a stronger experience. The marvelous effects are proven not just by anecdotal evidence from users, but also by professionals - Y Griega is a multiple award-winning strain with a cult following of connoisseurs. Expect to experience a sudden and powerful jolt of energy that lasts for hours, no matter how strong your weed tolerance. Once the highest point is over, the effects will mellow, leaving every muscle in your body relaxed.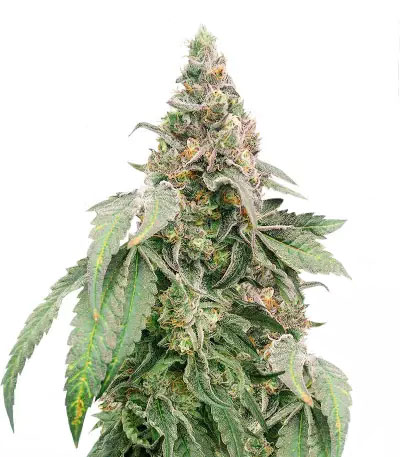 Mimosa Shot
Herbies Seeds' Mimosa Shot is a Sativa-dominant cross of two classic strains with potently euphoric effects, Mimosa and Fruit Punch. What makes it one of the best marijuana strains for experienced smokers? First, its THC content tests show a casual result of 30% - enough to break any weed tolerance! Second, this strain is especially full of terpenes that make for a complex effect that won't leave anyone indifferent. Expect a delicious blend of sweet and savory with hints of citrus and spice for an unforgettable experience.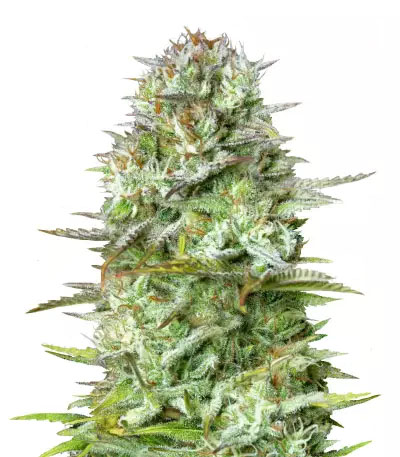 Kosher Cake Auto
Last but not least, Kosher Cake Auto from FastBuds is a feminized autoflowering hybrid known for uplifting people's spirits with her therapeutic effects. It's one of the few autoflowers that made it to our list of the best strains for high tolerance for a reason. Cannabis enthusiasts from all over the globe report her ability to break tolerance, possibly thanks to her extra-thick 25% THC content. The strain is heavy-hitting and hazy, making you feel as if you escaped reality and got teleported into a happy dream. However, these aren't the only benefits of growing this strain, as Kosher Cake Auto is also incredibly resistant to spider mites, mold, and Botrytis. Kosher Cake Auto may be small, but she sure is mighty!
High as Never Before
We've taken our time to create this list of the best strains for high tolerance, and we're sure it'll help you if cannabis doesn't seem to hit you as hard anymore. There's no need to resort to more radical measures like a months-long tolerance break right away - you can start by trying high tolerance strains first. What are your favorite cannabis varieties to break tolerance? Let us know in the comments below!