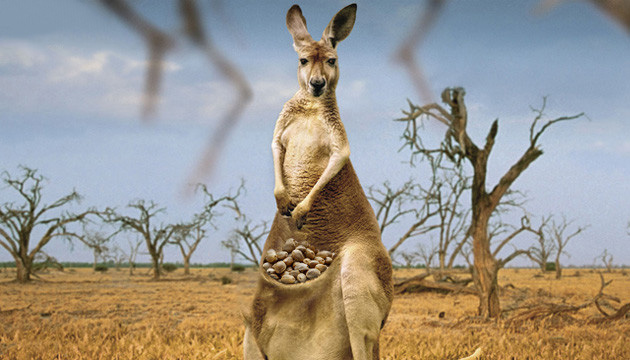 Australia has changed its cannabis laws significantly in recent years, and the legalization of recreational cannabis could be expected in the near future. AU has millions of active cannabis users, but laws about buying cannabis seeds are still not very clear. Australian cannabis laws aren't very simple and can differ from state to state. If you're looking to buy cannabis seeds in Australia, stick with us and find everything you need to know about buying pot seeds legally and safely. Get to know about cannabis seed legality in Australia, how to get seeds, and what strains are most suitable for the Australian climate.
Where to Buy Marijuana Seeds Online in Australia
While the possession and growing of cannabis seeds is not legal, getting cannabis seeds is still possible. Since it's tough to find local seed shops in AU, your best bet would be to order cannabis seeds online. An example of high-quality seeds and great service you can find is Herbies, which has not only been successfully delivering cannabis seeds to Australia and New Zealand for years but has also been actively conducting and promoting cannabis research for over two decades. There, you can find thousands of strains along with 24-hour customer support to answer all of your questions. Herbies still successfully ships to Down Under now, and there you can find the best cannabis seeds for sale in Australia - and best of all, they add free seeds to every order. Your order will always come with their Stealth Shipping option.
Best Strains to Grow in Australia
Now to the best part! Together with experts from Herbies, we've picked 10 high-quality cannabis seeds that will thrive in Australia's climate.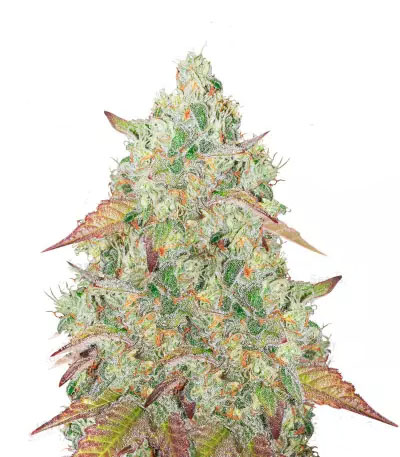 Grandmommy Purple
With a huge THC content peaking at 33%, Grandmommy Purple from Herbies Seeds will deeply relax you and, if you want it, put you straight to sleep, just like one of Grandma's bedtime stories. This is one of the most potent new strains that you can get at Herbies. Grandmommy Purple has deeply calming and relaxing effects and is made for enjoying warm waves of euphoria and engaging in deep conversations with your loved ones. If you suffer from sleep disorders, anxiety, or chronic pain, Grandmommy Purple is the right strain for you. This feminized strain is 80% Indica and 20% Sativa and can easily be grown outdoors or indoors. Plants usually grow at the discreet height of 40-140cm (15.5"-55"), and you can expect a harvest of around 500g/m2 (1.6oz/ft2) indoors and 550g (19.5oz) per plant outdoors.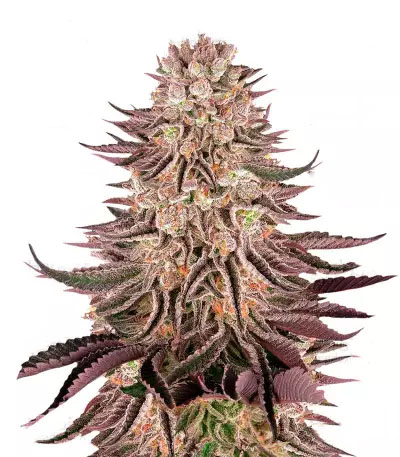 Mimosa x Orange Punch
Mimosa x Orange Punch from Barney's Farm comes with a strong citrusy orange flavor and a whopping 30% THC content! The plant can be kept as short as 70cm (27.5") and will provide you with ultra-dense buds within a 60-day period. The strain was created by crossing Orange Punch and Mimosa Evo strains and offers a 65% Indica and 35% Sativa profile. By harvest, you can end up with really impressive yields of heavy buds, with outdoor plants reaching up to 1.5kg (3.3lbs) per plant and indoor plants up to 700g/m2 (2.3oz/ft2). Growing this strain doesn't take too much experience and it's suitable for first-time growers. It can easily be grown indoors and outdoors; however, it's an ideal strain for indoor growing.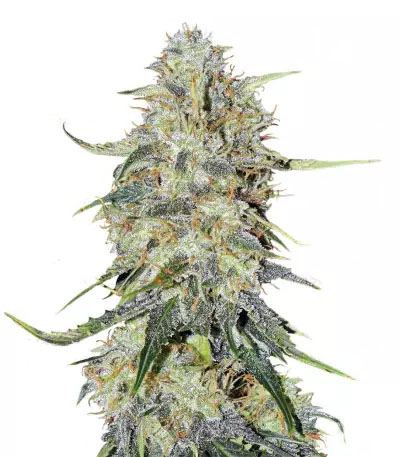 Northern Lights Autoflower
Northern Lights Auto from Seedstockers is an Indica-dominant strain that's used to treat a variety of conditions. It's a very powerful strain with 22% THC and comes with a fine fruity flavor. If you're looking for something to calm you after a stressful day, Northern Lights Autoflower is a perfect fit for you. This high-quality strain has its origins in indigenous Afghani plants with some additional Thai genetics. Northern Lights Auto is perfect for nighttime use and will help with treating insomnia, stress, and appetite loss. It will start to flower very early and will provide you with dense crystal buds in just 11 weeks from seed. The yields won't leave you disappointed - you can expect up to 500g/m2 (1.6oz/ft2) from these compact plants.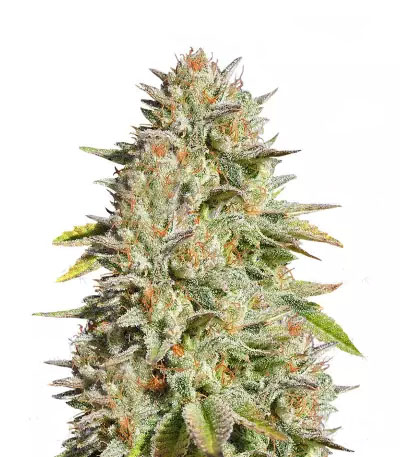 Gorilla Glue #4
Gorilla Glue #4 from Original Sensible Seeds is one of the most popular strains out there and is a cross between Chem's Sister, Chocolate Diesel, and Sour Dubb. GG #4 is perfectly balanced between Indica and Sativa genetics. Its highly potent cannabis buds with 28% THC will reduce your stress and leave you fully relaxed and happy. This fast-growing plant will provide you with heavy yields that can reach up to 800g/m2 (2.2oz/ft2) indoors and up to 1 kilogram (2.2lb) per plant outdoors. If you thought all this requires a longer flowering time, you'd be happily wrong. After switching your light to 12/12, flowering will finish within 60 days. GG #4 requires a minimal amount of work during all phases and is suitable for both indoor and outdoor growth.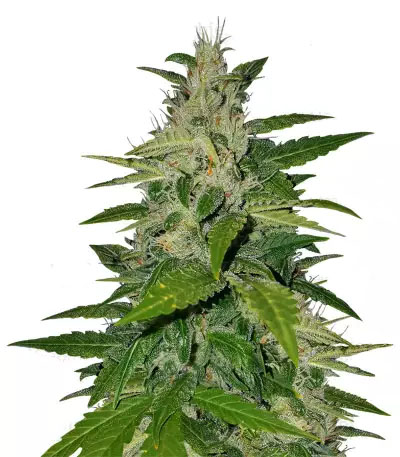 BCN Critical XXL Autoflower
BCN Critical XXL Autoflower from Seedstockers is a very potent Indica-dominant hybrid and the perfect choice for those looking for deep sedation. With 22% THC and mostly Indica characteristics, most users tend to experience a very deep and relaxing body high, perfect for those with insomnia and chronic pain. BCN Critical XLL Auto is also the perfect strain for beginner growers. It's a very tough plant that can stand up to pests and mold, and it requires only a little effort to maintain. The plant grows at a pretty discrete height of up to 1.1m (43") and is ready to harvest in just 11 weeks. The strain produces large and dense buds, and you can expect impressive yields of up to 500g/m2 (1.6oz/ft2).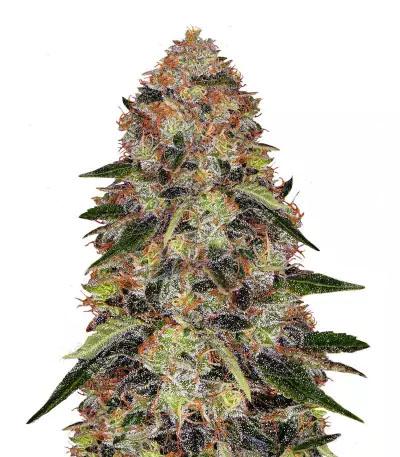 Shiskaberry
Shiskaberry from Barney's Farm is a must-have for any Indica lover. This feminized cannabis strain is a pure 100% Indica and will leave you fully relaxed and calm. It comes with an amazing and strong earthy and spicy flavor with hints of berries. Shiskaberry is a super fast-growing strain that can provide you with 26% THC buds within just 8 weeks. This strain is Indica in each of its characteristics; it grows to a maximum height of 120cm (47"), is very potent, and finishes fast. It also has great resistance to mold and pests and is a good choice for beginner growers, who can expect around 600g/m2 at harvest time. However, more experienced growers can expect massive yields reaching up to a whopping 2000g/m2. Make sure to provide your plant with the right weed-specific nutrients and a big pot for healthy roots and better yields.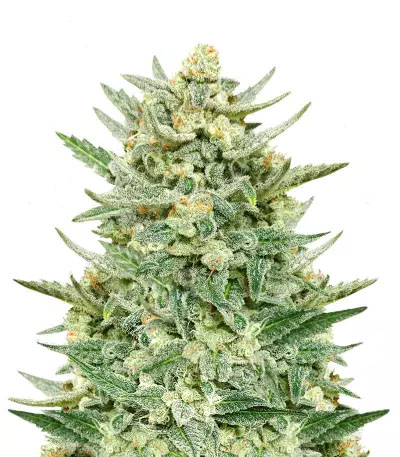 Strawberry Banana Auto
This fruit-flavored strain will make you feel like you're on summer vacation. Strawberry Banana Auto, aka "Straw-nana", is 45% Sativa and 55% Indica and has very potent effects that are suitable for any time of day. It has very strong, tropical aromas with underlying notes of bubblegum. An almost equal balance of Sativa and Indica genetics will offer uplifting effects for better focus while relaxing and calming your body. Make sure to prepare some snacks, as Strawberry Banana stimulates the appetite too. This strain is suitable for beginner and veteran growers, and will provide you with amazing yields in just 11 weeks from seed. You can expect anywhere between 450 and 600g/m2 (1.5-2oz/ft2) indoors and 50-250g (2-9oz) per plant outdoors.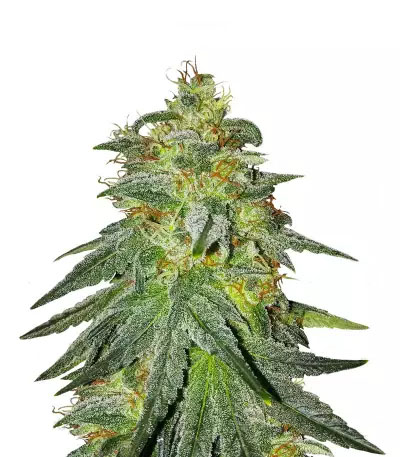 Bruce Banner #3
Bruce Banner #3 from Original Sensible Seeds is a Ghost OG hybrid that's infused with 28% THC, and which has euphoric effects and incredible earthy and diesel-like flavors. This strain is 65% Sativa and 35% Indica and is perfect for recreational users who are looking for potent buds. It delivers a good, balanced high that will leave you relaxed and happy. Bruce Banner #3 is suitable for indoor and outdoor growth and will grow rapidly during the vegetative stage. The flowering time is usually around 60 days if grown indoors, and growers can expect as much as 800g/m2 (2.62oz/ft2) in yields. Meanwhile, outdoor growers can expect up to 1000g (35.3oz) per plant by October!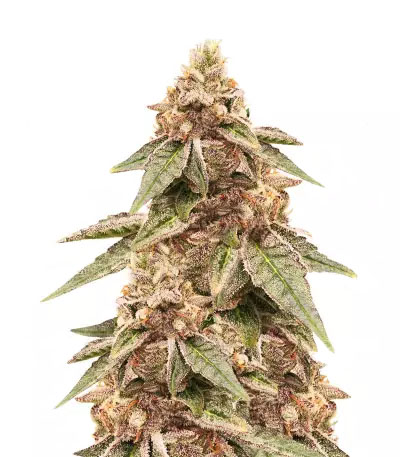 Grandaddy Purple
This Indica-dominant strain doesn't mess around. Grandaddy Purple from Blimburn Seeds is an award-winning strain and can reach an amazing potency of up to 35% THC! After just one puff, all of your worries will disappear. It's a perfect strain for those who suffer from aches and chronic pain and is widely used among recreational and medical users alike. GDP feminized strain will produce around 500g/m2 in around 60 days of indoor flowering, while outdoor plants usually take until October. This strain is super easy to grow indoors and outdoors and is suitable for beginner growers. It grows short and bushy, which makes this strain great for those limited in space or growing discreetly.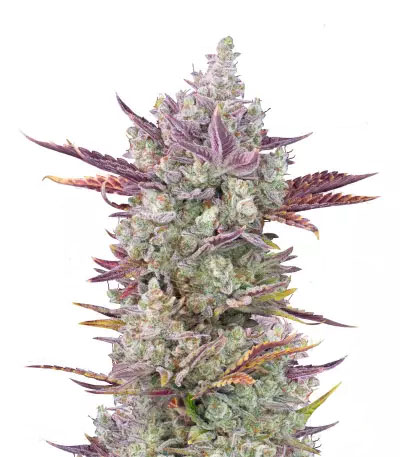 Gorilla Cookies Auto
Gorilla Cookies Auto from FastBuds is one strain that everybody is crazy about, and for good reason. This is truly a monster of a strain, infused with 27% THC with an amazing mix of sweet and savory flavors. This strain produces a powerful mind high as well as keeps your body relaxed. Users can expect to experience intense giggly euphoria together with pleasant calming effects. This autoflower is recommended for any grower who is short on space, as the strain grows to a maximum height of 100cm (32"). Even though it's short in height, you can expect yields of up to 600g/m2 (2oz/ft2). It's recommended to use bamboo sticks or nets to support heavy branches that get filled with sticky buds. Make sure to provide the best nutrients for this hungry cannabis strain to get top-quality buds. On top of all that, Gorilla Cookies Auto can stand up to temperature changes, humid environments, and pests. If you're looking for a great beginner strain, look no further!
What to Consider When Buying Weed Seeds in Australia
Before buying seeds, you should check the laws regarding cannabis possession and growth in your state. They can vary from state to state, so make sure they are up to date, as they change rapidly. Once you've done your research and are ready to order some seeds, take a look into how to get them. There are plenty of online shops that ship weed seeds to Australia in all states. To make the most out of your grow op, always check what strains are suitable for the climate in your area so you can manage your plant growth.
Are Cannabis Seeds Legal in Australia?
Buying and growing weed seeds for medical and recreational purposes is legal in the Australian Capital Territory (ACT). You can legally buy seeds in local shops or online. However, possessing and growing seeds outside of ACT is considered illegal.
Can You Grow Cannabis in Australia?
As of 31 January 2020, you can legally possess and grow a small amount of cannabis in the Australian Capital Territory if you're over 18 years old. You are allowed to have a maximum of 50 grams of cannabis, up to 2 plants per person, and no more than 4 plants per household. In other states, growing and possessing cannabis is illegal. Simple offenses, such as growing cannabis for personal use, possession of a maximum of 100 grams, and smoking in public places could lead to fines of $500-$1,000. Growing and possession with intention of supplying the cannabis could lead to a fine of $2,000 and the possibility of 2 years' imprisonment.
Medical Cannabis Seeds
As the name implies, medical cannabis is used for medical purposes and is primarily CBD-based, but it can come with a high THC potency as well. CBD is one of two main cannabinoids together with THC, and it produces feelings of relaxation and calm rather than psychoactive effects. Medical cannabis has been shown to have positive effects in treating certain illnesses and symptoms, including anxiety, insomnia, inflammation, and chronic pain. For growing and possessing medical cannabis, you're required to be registered and approved by the state's Department of Health.
If you want to grow your own medical cannabis, you can find high-quality cannabis seeds at Herbies as well. Whether you're looking for high CBD, high THC content, or a mix of both, every patient can find the right strain for their particular symptom management at Herbies.
Importing Cannabis Seeds into Australia
Aussie cannabis seeds are easily accessible in various online seed banks. However, the legality of cannabis seeds in Australia is not the same in all states, and it can be punishable outside of ACT. However, even though the law might forbid possession of pot seeds in most states, that still doesn't stop growers from ordering them. Reputable online seed stores usually mail cannabis seeds in discreet packages. If you don't want to spend too much money, you can always get the best marijuana seeds for sale in Australia at Herbies.
Climate in Australia
Australia has many different climate zones, and it's important to know the climate you live in since it will affect how to treat your plants. For example, Canberra is known for significant rainfall; growers there should therefore prioritize mold-resistant strains. Perth, in contrast, has a drier Mediterranean climate ideal for growing weed, so plants' health issues will be less of a problem there. In Melbourne, colder weather comes earlier - outdoor growers should pick Indica-dominant strains that finish by April.
Growers who use photoperiod seeds should consider planting their seeds in August and can expect the harvest in March, or April at the latest. The growing calendar is slightly different for different parts of the state, and should always be adhered to in order to get high-quality product. Autoflowering seeds are usually planted in November and finish in February. The amount of product you will get depends on the strain, the climate, and your growth management.
Australian cannabis seeds are hard to come by, but luckily, you can order from seed banks all over the globe - later in this article, we'll show you 10 strains that are beginner-friendly and can withstand Australia's often dry and hot climate.