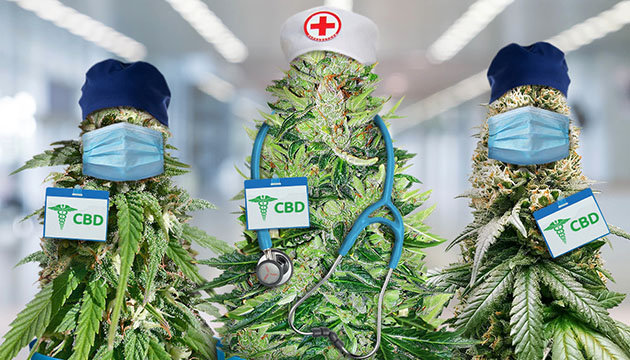 CBD hardly needs an introduction. Recently, this non-psychoactive cannabinoid has been everywhere, from soaps and shampoos to salad dressings, therapeutic oils, drops, gummies, and even dog chows. Most users are aware that their new favorite wellness product comes from the cannabis plant, but few realize that they can actually well grow a pure and 100% organic form of CBD in their own garden. They only need so-called high CBD seeds to do it.
In a nutshell, high CBD strains are medical marijuana varieties that were bred to produce extra-large amounts of CBD while going easy on THC and other mind-altering chemicals. It's important to emphasize that we're not talking about genetic modification – CBD is natural to cannabis.
In fact, it's the second most common chemical found in this plant species. So, a breeder needs only to select those plants that tend to manufacture more of it and do some crossing with other promising cultivars. The result is commercial high CBD strains that are available online in seed form.
Best CBD Strains to Start Your Gardening Hobby
We'll start with traditional short-day varieties. This will require some basic skills from you as a grower, but on the upside, they'll grow into big and productive trees if you let them and will give you enough medicine to last until the next growing season.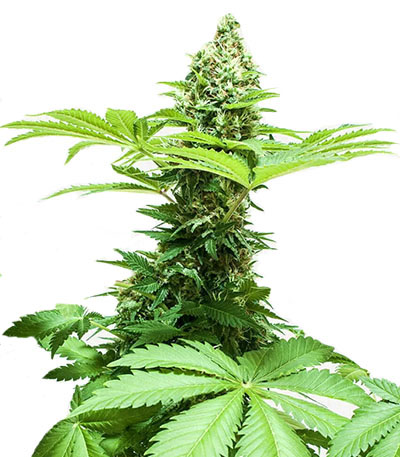 Harlequin CBD
Specifically bred to conform to legal standards, Harlequin CBD has no more than 0.2-0.5% THC in different phenotypes. As you can see, some of them may be classified as hemp even according to the strict US laws. However, this strain really belongs to the medical marijuana category and boasts astounding CBD levels ranging from 15 to 17%! Expect clear-headed relaxation – perfect for purging your mind of negative thoughts and relaxing the tension in your body before going to sleep.
The plant grows tall, finishes in mid-October, and benefits from curbing its great height by tying down and other training methods.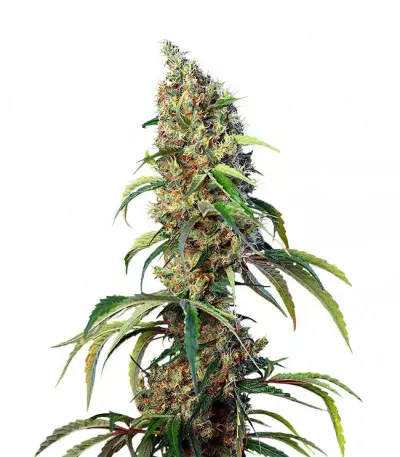 Black Jack CBD
Black Jack CBD is one of those CBD-rich strains that also carries a lot of THC power. It's great for medical patients who benefit from regular medical marijuana but maybe want to make their experience more mellow and less racing or disorienting. With 10-18% THC and 9-17% CBD, you get the best of both worlds in terms of treating insomnia, appetite loss, nausea, muscle spasms, and pain of various origins. It's also a treat for your taste buds with its combination of citrus and woody notes.
With her multiple branches and dense flowers, she's a generous cultivar that's able to bring 1.3-2oz/ft² indoors and 12.5-23oz outdoors, with a harvest in late September.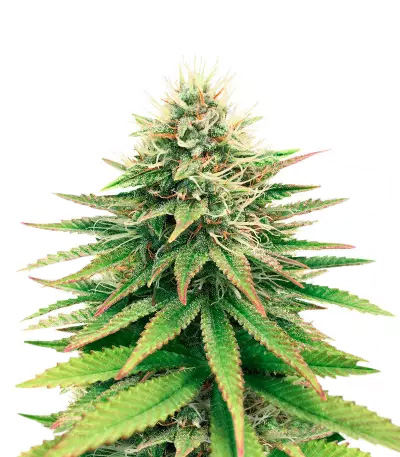 Tatanka Pure CBD
Another low-THC strain, Tatanka Pure CBD is named after a Native American medicine man and knows how to heal your pains and aches without clouding your mind. Smoke this herb at any time of the day to relax your muscles and fill your soul with the perfect calm, free from the afterglow of a stressful day. This caramel-flavored and slightly bitter smoke is a great natural sleep aid and your faithful companion in situations of high stress and social anxiety.
Tatanka is an incredibly fast-flowering plant indoors, where she finishes in just 42-56 days from the moment you induce flowering. Outdoors, you'll get your harvest by early October, with yields of up to 16oz per plant (and 1.5oz/ft2 in an indoor setup).
Royal Medic CBD
Although she smells skunky and fruity like any other dank stuff from the top shelves of a dispensary, Royal Medic CBD is not your usual weed. Besides 10% THC, she produces even more CBD – around 12% – so her medium-strong buzz is tempered by its calming and relaxing presence. Use her to treat pain, inflammation, and insomnia, and don't be afraid to partake of her from the moment you get up. This CBD-rich weed won't kill your motivation nor distract you from what needs to be done.
An above-average producer, this plant lets you harvest around 1.5oz/ft² indoors or around 18oz per plant outdoors.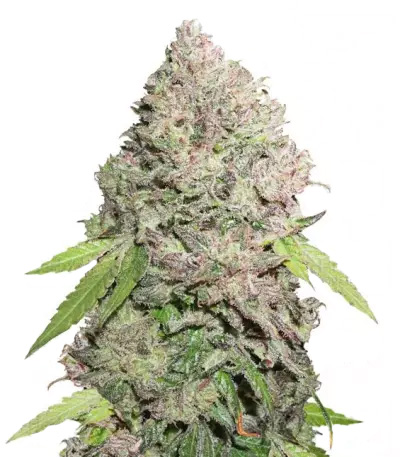 CBD Charlotte's Angel
The name of this strain speaks volumes to medical marijuana advocates because it was a related strain of weed, Charlotte's Web, that sparked the CBD revolution about a decade ago. That particular high CBD strain was able to help a little girl named Charlotte with a severe form of epilepsy. CBD Charlotte's Angel, with her 15% CBD and under 1% THC, can do that as well but also help to alleviate symptoms of about 50 other conditions.
These delightfully aromatic buds, smelling of herbs, pine, and diesel, look stunning with their large size, dense structure, and thick frosting of snow-white trichomes. Expect XL yields of up to 1.3-1.6oz/ft² in 63-84 days of flowering.
Top Autoflower CBD Strains
While the learning curve for cannabis cultivation may seem rather steep, nothing is easier than growing an autoflower. You don't have to monitor their size and progress nor follow strict light schedules – everything is on autopilot, and the whole race from seed to harvest takes about 10 weeks on average. Better yet, since autoflowers can churn out as much CBD as photoperiod varieties, trying them in your garden is a no-brainer.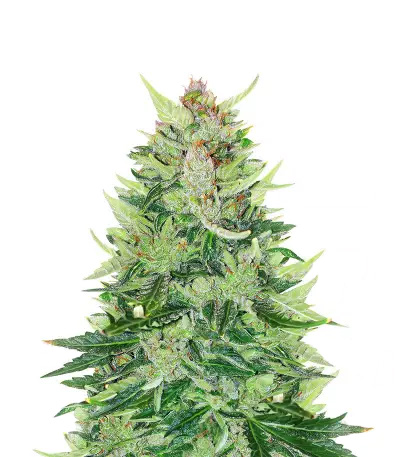 CBD Lemon Auto
CBD Lemon Auto is for those who have nothing against being high while medicating but want to take the edge off the experience. With 17% THC and the same amount of CBD, you get perfectly balanced, clear-headed, and functional relaxation with not one worrying thought as this lemon-scented goodness works its healing magic in your body. Effective against depression, stress, anxiety, and panic attacks, this weed is also helpful for many physical conditions that require the benefits of CBD, THC, or both.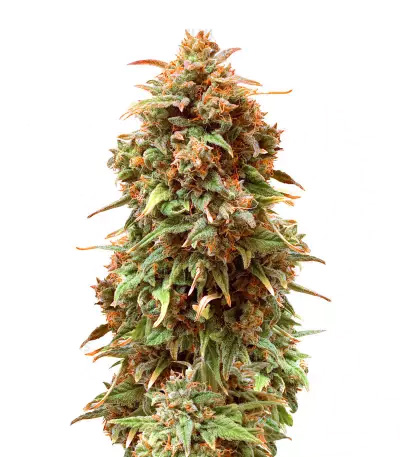 Solomatic Auto CBD
Solomatic Auto CBD is probably the highest CBD strain among autoflowers on our list. With a 21:1 CBD to THC ratio, you aren't likely to feel any psychoactive effects from this weed apart from boundless relaxation and calm. This strain boasts superb fruity scents with notes of ginger and pine – it's almost a shame to turn this exquisite flower into matter-of-fact pharmaceuticals like oils, drops, and ointments. She's also a generous yielder, as every large, sturdy bush can bring you around 5oz of bud outdoors, while indoor yields are equally high at 1.5oz/ft².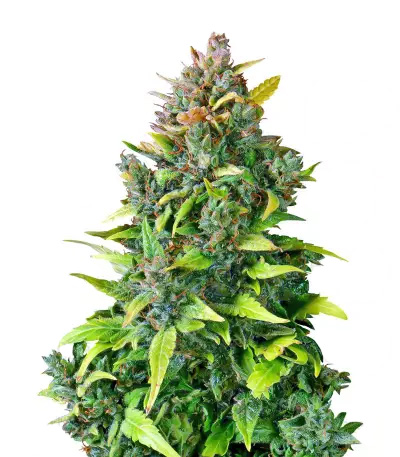 CBD Auto 20:1
Another amazingly potent medicine, CBD Auto 20:1 produces up to 20% CBD in her heavy, sticky buds that smell sweet like honey and are ready for harvest in a short 63-70 days from seed. With a final height of 2-3ft, this is a dutiful little producer of CBD resin that doesn't waste her resources on manufacturing any psychoactive nonsense. Various phenotypes contain as little as 0.3-0.85% THC, making this autoflower legal (or almost legal) in many states. Among the many therapeutic uses for this weed, patients cite a lessening of anxiety, muscle tension, and pain.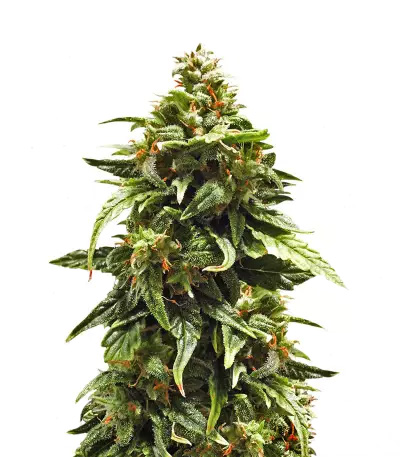 Buddha Medikit Auto CBD
Another jewel in our lineup of high CBD autoflowers is Buddha Medikit Auto CBD. She has the same chemical composition as the two previous items on our list – around 20% CBD and 1% THC or less. This means enough healing power to help you cope with many mental and bodily discomforts, from depression and anxiety to joint aches, muscle spasms, and poor sleep. This short, compact hybrid will make your garden smell like a lemon grove in flower and deliver about 2.5-3oz of premium bud in 75 days from seed. Indoors, you can harvest up to 1.5oz/ft² in the same timeframe.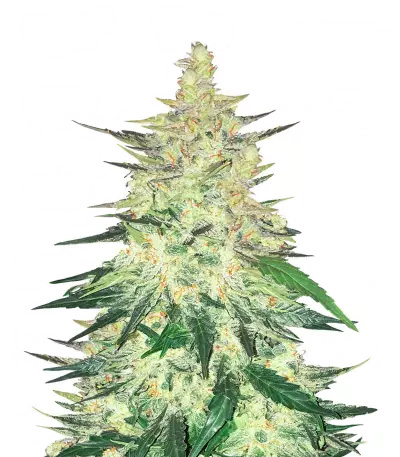 CBD Auto 1:1
Don't let the aggressive name put you off. CBD Auto 1:1 aka CBD Crack Auto is a gentle kind of medicine that packs a non-threatening 7% THC, while the same percentage of CBD makes the pleasant buzz in your head and body all the more relaxing and mellow. The strong Sativa heritage makes this smoke uplifting, focused, and functional – perfect for those patients who get relief from more traditional medical marijuana strains but find that they interfere with their active lifestyle. With this CBD-rich auto, you can be sure that you'll stay alert and ready for any challenge of the day while feeling no stress or anxiety whatsoever.
How to Grow CBD-Rich Strains
If you clear all the voodoo magic that came to be associated with cannabis growing over the years, it's like any other garden crop, requiring only some basic skills from you. Germinate your cannabis seeds using paper towel method, and when they show taproot, put them in a flowerbed or planter. Protect the seedlings with a humidity dome until they get strong, and never ever overwater your cannabis – that's the most common beginner mistake.
Cannabis doesn't require fancy feeding either. Outdoors, it can feed well on nutrients that are already in the soil. In a flowerpot, you may start using (moderately) some nitrogen-rich fertilizer after a week or two from seed and switch to products rich in phosphorus and potassium when flowering begins. With autoflowering seeds, the budding phase starts automatically, while photoperiod varieties will only start forming buds in late summer or early fall.
Of course, you can also grow high CBD strains indoors under artificial lights – the only difference will be that you will first have to buy a grow tent with all the necessary equipment. We recommend some of the turnkey solutions available in any online hydro shop.
When to Harvest High CBD Weed Strains
With autoflower CBD seeds, the harvest comes in about 10 weeks from sprouts. If you chose a photoperiod variety, you'll have to wait until September or October, and indoors, strains will mature in 8-11 weeks from the day you induce flowering. (Btw, you do this by switching your timer to 12 hours of light and 12 hours of darkness for each daily cycle.)
When your first CBD harvest is more or less near, look at the state of the flowers – the buds should look full and heavy, and the pistils (female hairs) covering them will change color from white to orange. This means it's time to chop your plant and hang her to dry.
What Do High CBD Strains Feel Like?
If you've ever used a CBD tincture or similar product, you know how your homegrown CBD medicine will act on you – in exactly the same way. Just bear in mind that almost all cannabis seeds on the above list also have some THC in them, so you may feel the influence of this substance – albeit in some strains more than in others.
However, the presence of high CBD content means that it will mellow out the effects of THC. People smoking CBD-rich buds seldom report unwanted effects such as dizziness, fatigue, or anxiety. Low-THC strains usually leave the patient clear-headed but feeling all the desired medical benefits, such as relaxation, pain relief, and good mood.