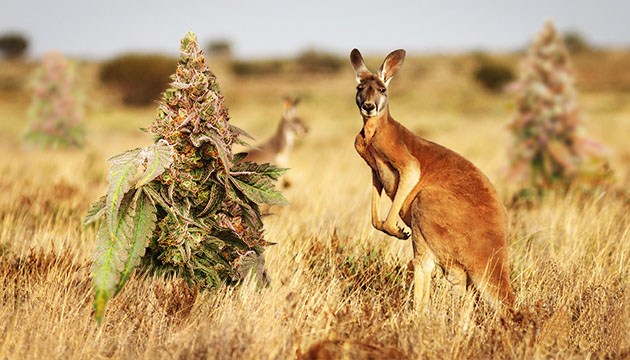 Although laws in Australia aren't especially accommodating to weed growers, the climate in many parts of the country is perfect for this stigmatized but - let's be honest - rather innocuous hobby. It would be a waste not to take advantage of nature's gifts, so choose something from our list of the best strains to grow outdoors in Australia and have yourself a nice cannabis garden.
We've carefully curated the following list of the best strains for Australia so that any one of them can thrive in the Aussie climate and bring you a staggering amount of premium bud. Needless to say, you can cultivate any of these plants indoors as well.
Most Popular Photoperiod Cannabis Strains
Popular weed strains in Australia include many photoperiod, or short-day, varieties that start to flower sometime around the equinox (usually before it) and become fully mature in April, with the fastest-flowering plants ready in March. For better results, make sure that these months are warm and dry enough in your particular state or territory.
Grandmommy Purple
If you want earth-shattering potency, the best outdoor strain for Australia would be Grandmommy Purple from Herbies Seeds with her 28-33% THC levels. The plants don't grow tall, usually staying within 5 feet even in the great outdoors where they can have all the space they need. Indoors, you can train her to be shorter than 15 inches and still get above-average yields. The effects are so heavy hitting that you can pass out after just one toke, but learn to regulate your intake and this Indica will provide you with many hours of euphoric bliss.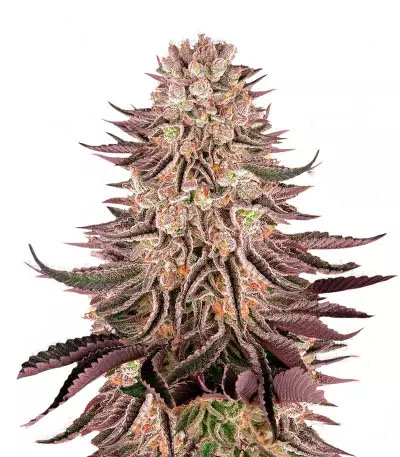 Mimosa x Orange Punch
If you want a larger outdoor plant with a correspondingly generous yield of up to 3.3 pounds, Mimosa x Orange Punch from Barney's Farm is an obvious choice. She packs up to 30% THC in her rock-hard resinous buds, and so many juicy terpenes that you'll think you're biting into an orange when you smoke them. A perfect way to finish your day, this hybrid first gives you a burst of refreshing energy - then it's chill time for several hours.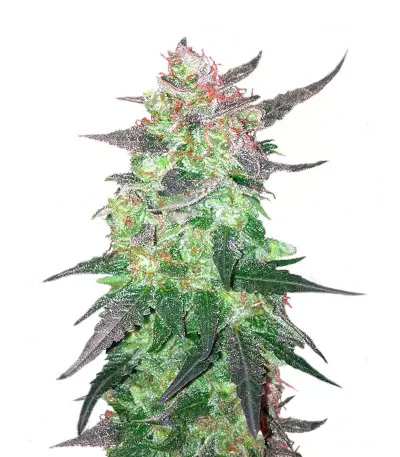 BCN Critical XXL
Spain's principal contribution to the cannabis market, Critical genetics are famous for their over-the-top yields, and BCN Critical XXL from Seedstockers stands out even among this family of heavy lifters. Her 23% THC ensures an intense euphoric rush that lasts for hours, while the sour taste of lemons entraps you with its freshness, making you smoke more than you probably should.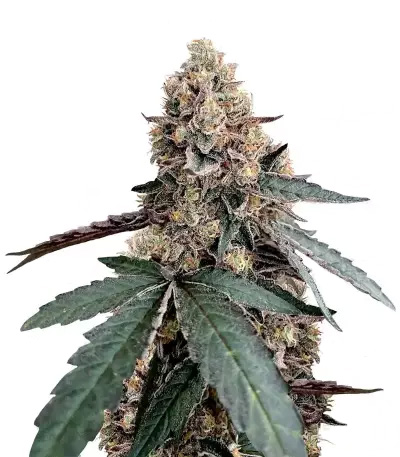 Runtz Muffin
Another THC and flavor bomb, Runtz Muffin from Barney's Farm showcases the marvels of modern US genetics. Zkittlez, Gelato #33, Orange Punch - they're all famous in their own right and create a whole that sweeps you off your feet with 29% THC and flavors ranging from freshly baked cookies or cream to sweet fruit of the tropics. The effects first crush you in a bear hug of sheer potency but then release the grip so you can spend several hours in the safe space of cozy warmth and euphoria.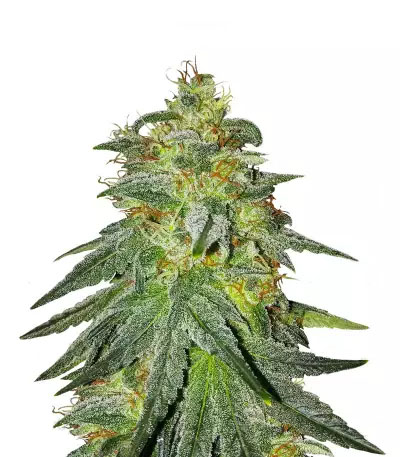 Bruce Banner #3
A Bruce Banner #3 from Original Sensible Seeds will quickly turn into a green giant that's eager to bust scales with the 'incredible bulk' of her harvests - up to 2.2 pounds outdoors, where she will be ready sometime in April. An equally satisfying indoor cultivar as well, she will start to smell of gas once the flowering kicks in for real, and this not-so-subtle funk will be complemented by the sweet and earthy flavor of the finished product. Despite the dominance of Sativa genes, this 28%-THC smoke has a perfectly balanced hybrid nature, allowing you to enjoy the happy side of life for several hours.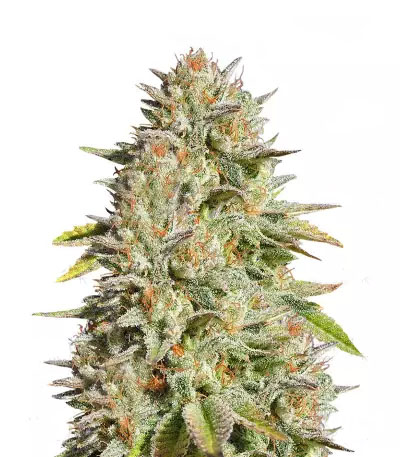 Gorilla Glue #4
Gorilla Glue #4 from Original Sensible Seeds is among the top favorites of Australian cannabis strains and is the world's champion of resin production. The resin that covers the plant's flowers, leaves, and even branches packs 28% THC and a cornucopia of terpenes that mix into the most complex flavor imaginable. Chocolate, pine, citrus, spice, perfume - you won't stop guessing until the last toke. Meanwhile, your mind will be roaring with a torrent of creative ideas as the body gives in more and more to the pull of gravitation.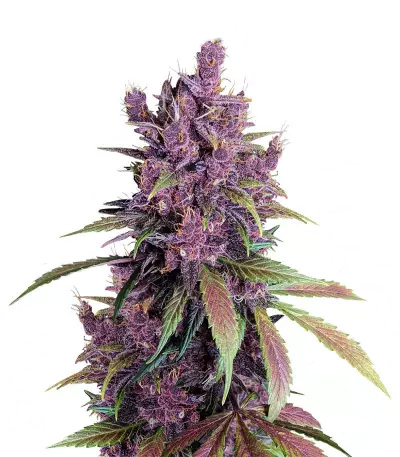 Black Cherry Punch
A late-March finisher, Black Cherry Punch is quite a looker: a stunning purple variety with prominent swollen calyces and dark-colored leaves shimmering with a thick layer of sugary crystals. You better be on guard with this femme fatale, as she will lure you in with captivating aromas of garden and forest berries and leave you devastated with a body-numbing potency of 25% THC.
Top Autoflower Cannabis Strains
Many of the most common weed strains in Australia are autoflowers. Why? Because whenever people have doubts about their climate, they choose an autoflowering strain and rest assured that it will get enough summer sunshine and warmth to reach full maturity at any latitude and any elevation above sea level.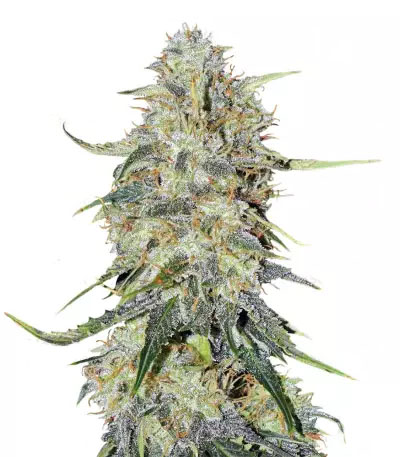 Northern Lights Autoflower
We start this list with a timeless classic. Northern Lights Autoflower form Seedstockers is the automatic version of the fruity Indica that made the first generations of growers the happiest people on the planet. Choose any 2.5 months of the growing season - whether in spring, summer, or autumn - and this plant will provide you with heaps of supersized frosty colas packing 22% THC and brimming with citrusy terps. You'll love the sleepy euphoria of this evening-type smoke.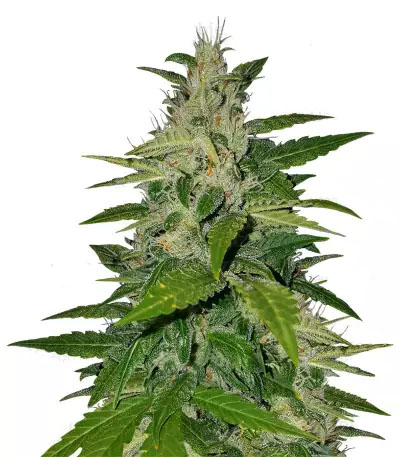 BCN Critical XXL Autoflower
Suppose you're not sure you can grow the photoperiod version of Critical (see above)? Well, you'll definitely have no trouble with BCN Critical XXL Autoflower - the automatic version of the same scale-breaking genetics. She'll be ready after 75 days from the moment you plant the seed. The 22% THC in her sweet and lemon-smelling 'sugar' will leave you super stoned and relaxed to the point of melting.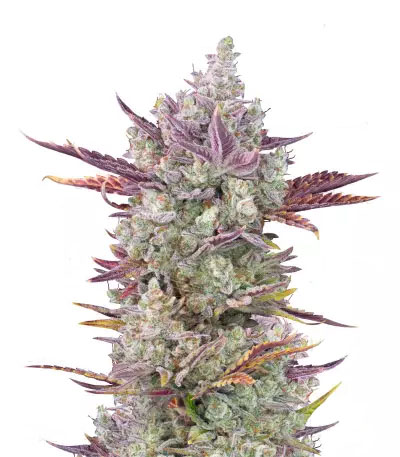 Gorilla Cookies Auto
Gorilla Cookies Auto from FastBuds is a winning combination of two of the world's most potent and tastiest genetic lines, and one of the best strains to grow in Australia because her inconspicuous size of just over 3 feet is matched by hefty yields of 50-300 grams (1.75-10.6 ounces) per plant. Not bad for a strain that finishes in just 70 days from seed. With 27% THC and the taste of diesel, cookies, and citrus, this could easily become your favorite nighttime smoke.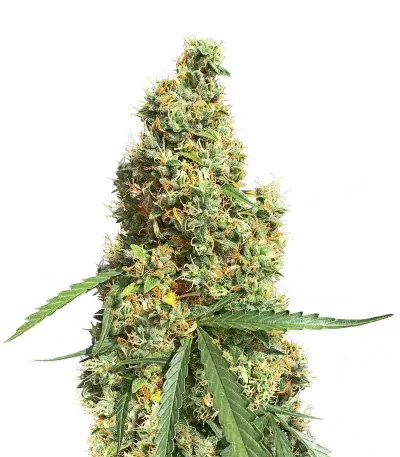 AK420 Autoflower
With AK420 Autoflower seeds, you get an autoflowering Sativa that churns out bountiful amounts of premium bud in 75 days from seed and grows a little taller than your average auto - over 4 feet outdoors. Her sage-green buds that are caked in 'sugar' frosting produce that uplifting and energizing effect that's perfect for parties; they'll provide tons of good mood, ideas for exciting conversations, and the energy to play games and dance.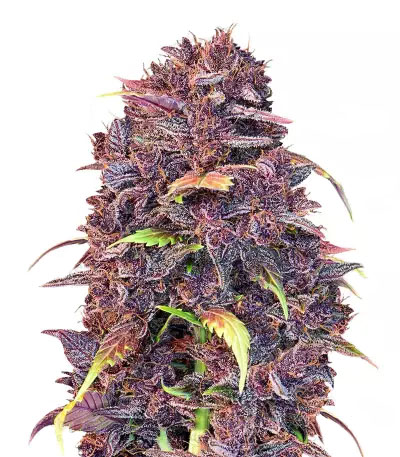 Purple Lemonade Auto
As refreshing as her name suggests, Purple Lemonade Auto from FastBuds is exquisitely beautiful and full of mouth-watering aromas and tastes. The smell of sweet and sour citrus fruits alone will raise your spirits, and right after you take a toke or two, you'll find it hard to wipe the stupid grin off your face or suppress your gleeful giggles. After a while, this goofiness will make way for a more profound euphoric relaxation. With 22% THC, it's a powerful smoke that's not to be taken lightly.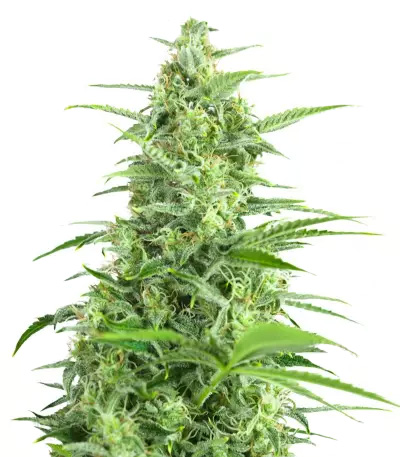 Sour Diesel Auto
Our list of popular weed strains in Australia wouldn't be complete without some Diesel variety, and Sour Diesel Auto by Seedstockers is the ideal way to get acquainted with this family. The pungent stench of gas and sour lemons is ridiculously intense and will make you think 'dank' the moment you smell it. And if you think such loud aromas portend terrifying potency, you're right. A quarter of the weight of dry buds (23-26%) is pure THC, and it's like rocket fuel that'll propel you right into the stratosphere.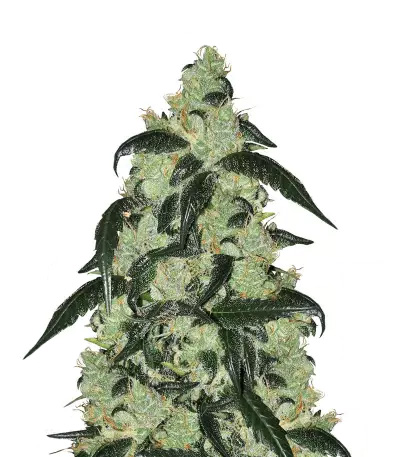 Wedding Cake Auto
If you're looking for weed that'll be your life-long companion, don't pass on Wedding Cake Auto. This white-clad beauty boasts 25% THC and over 2% CBD - which, for those of you who know cannabis chemistry, sounds like a recipe for eternal bliss. Drown your senses in sugary, fruity, and berry-like aromas, and then spend an eternity guessing the more subtle notes of cream, sweet dough, grapes, wood, spice, and skunk.
Best Medical Weed Strains
Any of the above strains can have their legitimate medical uses, but they're all heavy on THC, which isn't the only important cannabinoid around. Another one, CBD, has even more health benefits and doesn't produce psychoactive effects while healing your mind and body. So, don't ignore the following strains that either have equal amounts of both substances or bumper levels of CBD and close to no THC.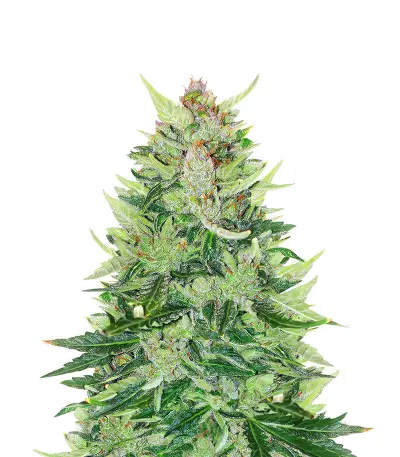 CBD Lemon Auto
CBD Lemon Auto from Herbies Seeds is the best way for recreational smokers to ease themselves into the realm of CBD-rich strains. This autoflower has up to 17% THC - enough to get you as high as you want - but an equally high amount of CBD transforms the experience into something totally mellow and serene. This isn't to mention the medical benefits, which cover the whole spectrum of mental and physical conditions that marijuana in general is believed to treat.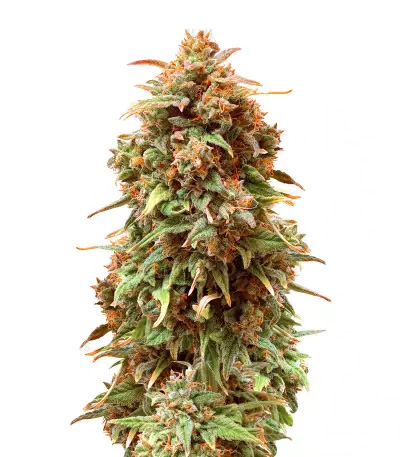 Solomatic Auto CBD
Solomatic Auto CBD is a completely different kind of medicine compared with the one above. This autoflowering plant produces only 1% THC or less - not quite enough to count as hemp (legal to grow almost anywhere) but guaranteed not to produce a mind-altering effect that many wellness enthusiasts find undesirable. At the same time, the astounding 21% THC ensures the most powerful therapeutic effects you'd expect from this cannabinoid.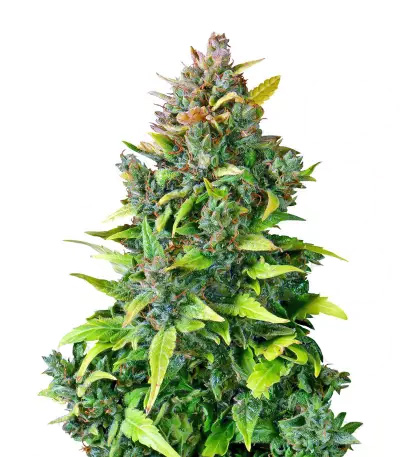 CBD Auto 20:1
Another cure-all in your medical toolkit, CBD Auto 20:1 from FastBuds has the CBD to THC ratio that her name suggests. Again, this means you'll be getting a potent natural medicine that you can use any time of day or night without noticing any changes in your conscious mind. For example, you can smoke these honey-sweet and fruity buds late at night for the sheer pleasure of your tastebuds and find that the experience has made you absolutely calm and you can fall asleep without one worrying thought.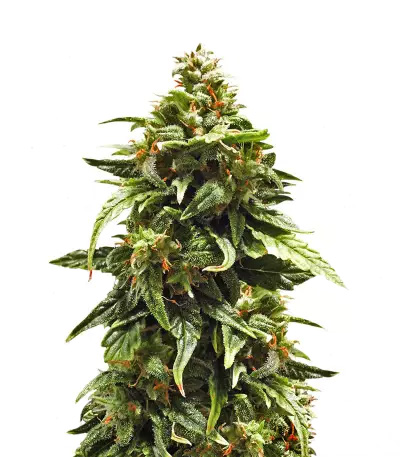 Buddha Medikit Auto CBD
Here we go again: yet another 20:1 CBD-to-THC autoflower competing for your attention. Buddha Medikit Auto CBD seeds produce short but quite productive plants that smell like a lemon grove in a pine forest with a mango patch somewhere in the windward direction. This delightful mix of terpenes makes for exquisitely delicious concentrates - medicinally potent and mouth-watering at the same time.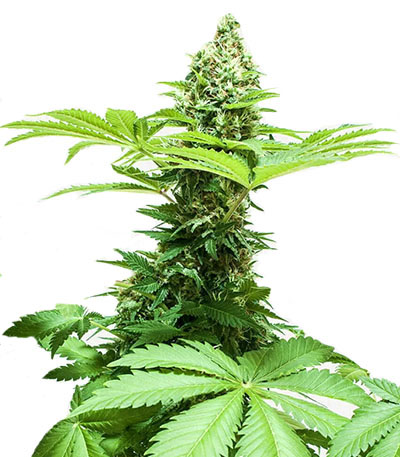 Harlequin CBD
If you're looking for the best outdoor strain for Australia and THC isn't your thing, Harlequin CBD from Kera Seeds is a no-brainer. Why? Because with 0.2-0.5% THC, it's just hemp and therefore completely legal to grow in any state or territory. At the same time, you'll get buds with up to 17% CBD, and the yields from the 6-7-foot trees will be enough to fill your medicine cabinet to the brim with oils and tinctures.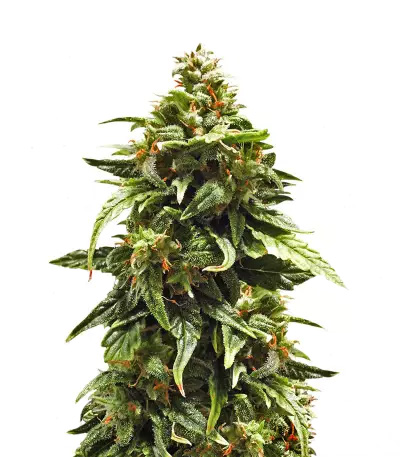 Black Jack CBD
Black Jack CBD from Sweet Seeds is a THC- and CBD-rich plant with an approximately 1:1 ratio of both cannabinoids. These buds are for those who don't mind the high or even find it desirable, as with 10-18% THC, you will find the smoke quite potent. Prepare for a long-lasting and quietly euphoric relaxation of body and mind, where the tension in your shoulders evaporates and so does the stress. You'll suddenly stop worrying about anything and feel a profound connection with the universe. These earth- and floral-scented buds will be ready for harvest by late March.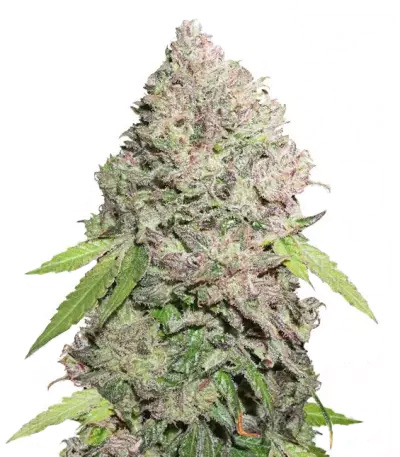 CBD Charlottes Angel
Despite an insane amount of sticky resin and its gassy smell, CBD Charlottes Angel isn't your usual 'dank'. This high-CBD variety boasts about 15% of weed's most beneficial chemical and less than 1% THC. The oils extracted from these buds can be used for many serious diseases, right down to severe epilepsy in children, not to mention general aches and pains and inflammation of all kinds. These large Sativa-dominant plants finish no sooner than the end of April, so make sure it's warm enough in your garden around this time. Alternatively, grow this strain indoors and still get above-average yields of 400-500g/m2 (1.3-1.6oz/ft2).