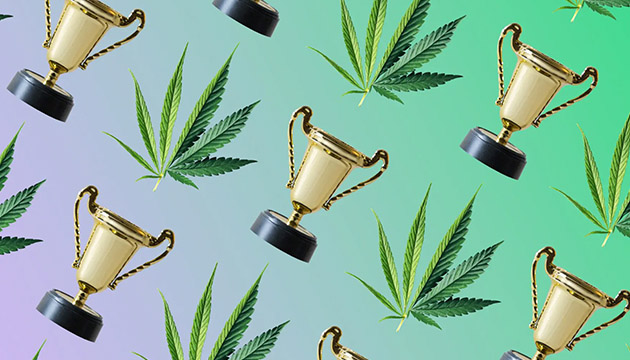 The cannabis industry has experienced a tremendous surge in popularity in recent years, and one of the factors driving this trend is the increasing demand for hybrid weed strains. Below, we will explore everything you need to know about hybrid weed strains, including their history, benefits, and popular strains.
Understanding Hybrid Strains
Hybrid strains are created by cross-breeding Sativa and Indica strains, resulting in a plant that has characteristics of both. There are three types of hybrid strains:
Sativa-dominant hybrids:
These strains have a higher Sativa to Indica ratio, resulting in a more energizing and uplifting high.
Indica-dominant hybrids:
These strains have a higher Indica to Sativa ratio, resulting in a more relaxing and sedative high.
Balanced hybrids:
These strains have an equal mix of Sativa and Indica, resulting in a well-rounded high that is both energizing and relaxing.
Finding the best hybrid strains can be a daunting task, as there are countless varieties available in the market. To narrow down your options, it's important to consider factors such as potency, flavor, and overall effects. Some popular high-potency hybrid strains include Bruce Banner and Gorilla Glue #4, which are known for their strong effects and pungent flavors. For those who prefer a more mellow experience, hybrids like Blueberry and Sugar Black Rose offer a pleasant combination of flavors and effects without being too overwhelming. Ultimately, the best hybrid strains for you will depend on your individual needs and preferences, so it's important to experiment with different varieties to find the perfect one for you.
Strongest Hybrid Strains for an Unforgettable High
What are the strongest hybrid strains? That depends on the effects you want to get. Do you want an Indica or a Sativa-dominant strain? Do you need a high-THC or a high-CBD herb? Or maybe you just want a knockout punch of energy and motivation to get your work done at the end of the day? Here are some of the strongest hybrid strains that give answers to all the above questions.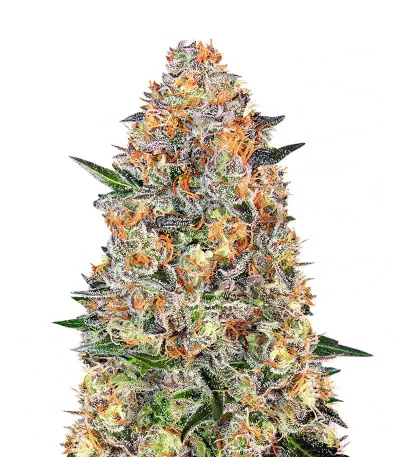 Bubba Kush
Bubba Kush is an Indica-dominant hybrid bred from OG Kush and a landrace Afghani. Its lineage means it packs some potent Afghan Kush characteristics that are sometimes lost in today's varieties. With THC levels of up to 29%, Bubba Kush is one of the strongest strains on the market today. You can expect head-to-toe relaxation and heavy euphoria that make all your troubles drift away until there's nothing left but pure happiness – tranquility and contentment will melt your worries away.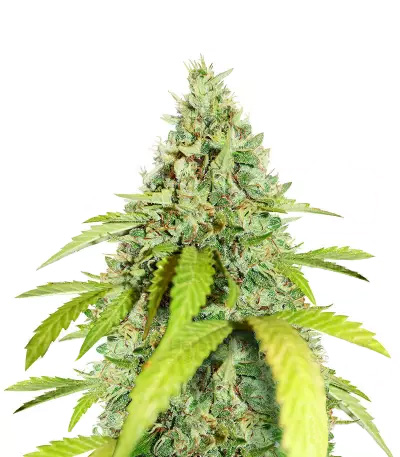 Wedding Cookies
Wedding Cookies is a perfectly paired mixture of Wedding Cake and Do-Si-Dos OG. These two strains were blended to produce an impressive THC level of 28%, but it doesn't stop there. Wedding Cookies also provides you with enough mental clarity to finish tasks without feeling too tired or sleepy while simultaneously leaving you euphoric and relaxed.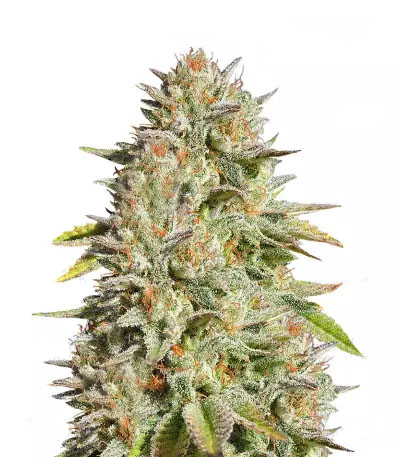 Gorilla Glue #4
When it comes to genetics, there are few strains as appealing as Gorilla Glue #4. This herb was made by crossing Chem Sister, Sour Dab, and Chocolate Diesel, creating one of the most potent strains around. Who wouldn't want to get it for themselves with its average THC content of 28% that brings happiness and euphoria all at once? With its powerful yet soothing effects, Gorilla Glue #4 will melt your stress away without you even noticing and leave you feeling dazed but relaxed.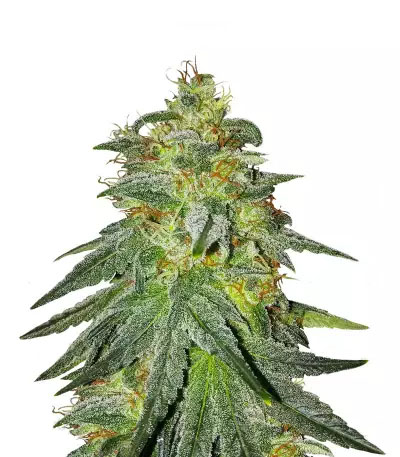 Bruce Banner #3
With its 28% THC, Bruce Banner #3 is the most powerful overall of the three most popular Bruce Banner phenotypes that has risen to stardom in cannabis dispensaries around the U.S. thanks to its high yields and medical benefits. Its bold yet gentle flavors are paired with an aroma that's nothing short of invigorating. This strain helps battle anxiety and stress without much effort, providing a fast onset of potent cerebral effects brimming with creative energy.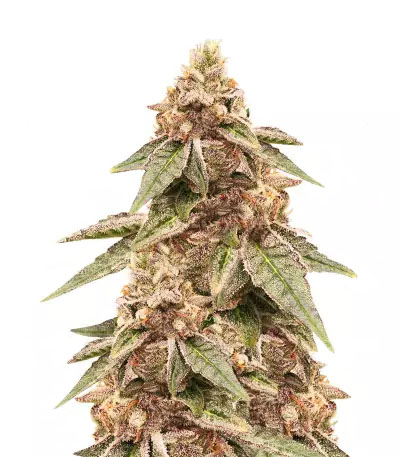 Granddaddy Purple
Hold on tight because Granddaddy Purple doesn't take any prisoners! Boasting THC levels in the 25-30% range, this is one of the most potent hybrid strains that can impress even the most well-versed marijuana aficionados. After just one puff, all your worries, aches, and pains will disappear as if they had never existed. It's not hard to see why Granddaddy Purple is cherished by recreational users and medicinal marijuana patients alike.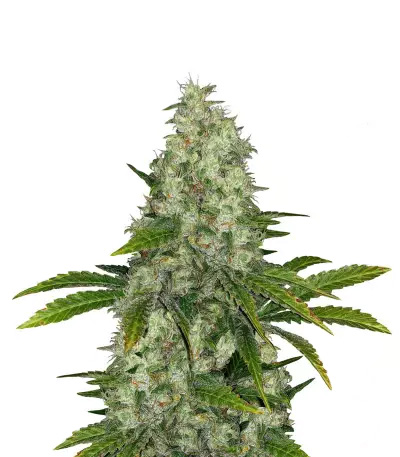 Do-Si-Dos OG
Do-Si-Dos OG is an Indica-dominant cannabis strain that features a sweet, fruity, and minty taste coupled with a pungent herbal and piney aroma. Due to its high THC levels testing at 28-30%, this strain is perfect for those looking for an energizing yet relaxing experience. However, even experienced tokers should take care when smoking this potent herb, as its strong sedative effects can make you sink into the sofa.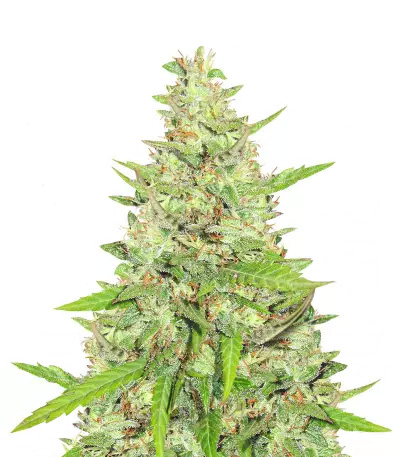 Rucu Cucu OG
Rucu Cucu OG originates from a collaboration between the breeder Seedstockers and Argentinian rapper Homer El Mero Mero. This premium variety contains up to 30% THC and offers joyful yet calming effects that will leave you feeling cheerful and relaxed after only a few hits. Its distinctive terpene profile imparts a powerful lemony smell with delicate earthy overtones.
Best Indica-Dominant Hybrid Strains
We love all kinds of weed, but we have a special place in our hearts for a good Indica-heavy hybrid that leaves us feeling lazy and comfortable. With their calming effects, these strains are perfect for those trying to sleep or unwind from a busy day at work. To help you de-stress, we've rounded up the best Indica-dominant hybrid strains around.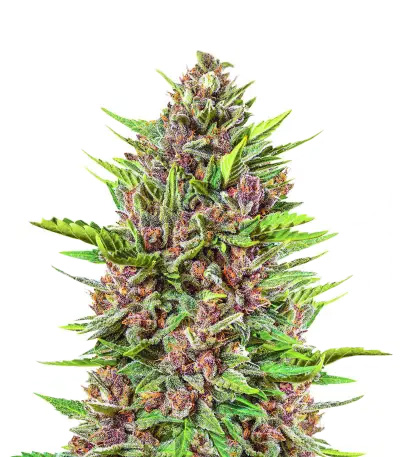 Strawberry Pie Auto
Strawberry Pie Auto offers an intense dose of frosty goodness with a delightfully uplifting high that will quickly turn this into your new favorite strain. With incredibly potent THC levels at around 26%, this Indica-dominant hybrid will leave you centered and alert without feeling too sleepy or sedated. Densely covered in beautiful blush pink hues, these buds won't take long to capture your attention and keep you coming back for more!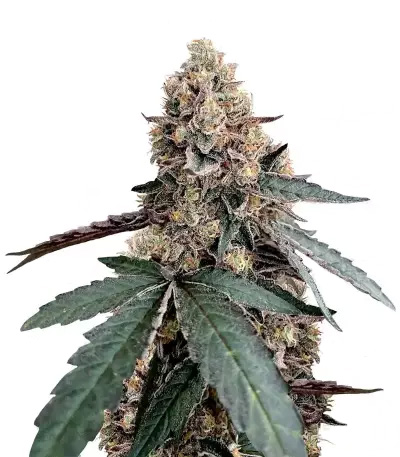 Runtz Muffin
Certainly not a "runt" in the conventional sense, Runtz Muffin offers phenomenal flavors and delicious aromas to match. This stank is aimed at those who are seeking out new ways to experience cannabis in all its glory. If that's the case with you, this lady won't let you down! With an average THC content of 30%, she'll knock you off your feet with her intense effects. Perfect for any situation where you would want to relax and calm your thoughts into peaceful dreams, she's not one to skip over!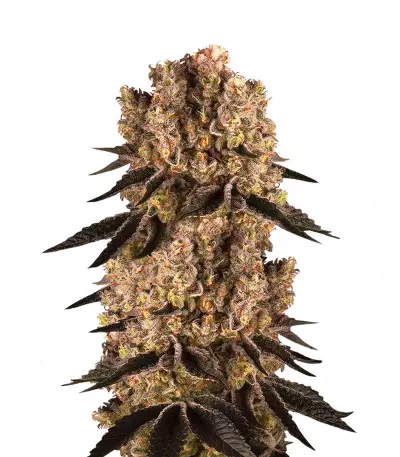 Purple Punch
Purple Punch buds are as beautiful as they are delicious. These marijuana flowers give off an aroma of berry-infused cookies while releasing 25% THC into your system. After smoking them, you'll feel uplifted and free from any anxiety or pain that may have been bothering you.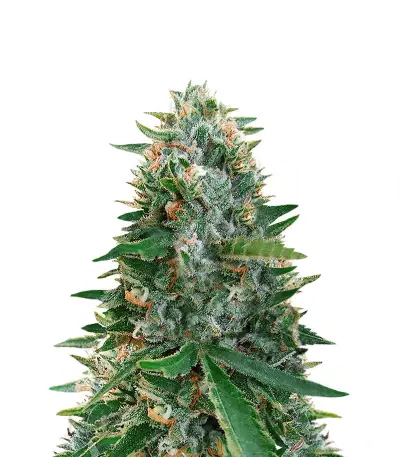 Sugar Black Rose Early Version
This feminized cannabis strain from Delicious Seeds has an enjoyable flavor profile that's mildly fruity and flowery at first with a transition to spicy and then skunky at the end. With THC levels of 25%+ at its maximum, this award-winning herb delivers extremely calming effects that are perfect for any time of the day or night.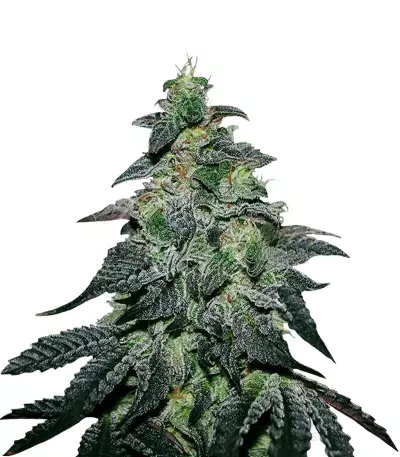 Golosa
Golosa by Delicious Seeds is an elite cannabis strain that has been created relatively recently. It managed to surprise everyone when it came in first place at the 2018 Cannabis Cup Castellón in the Extraction category. Featuring 26% THC, this strain induces deep relaxation which, paired with its fruity and sour fragrance, makes for a great nighttime smoke.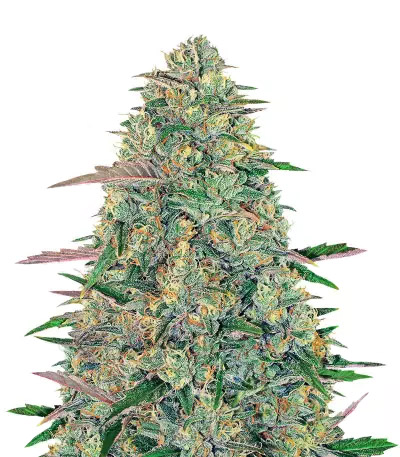 Pineapple Chunk
One of the strongest strains in Barney's catalog with 25% THC, this Indica-leaning hybrid will fill your evenings with endless peace and happiness, where watching TV for hours on end feels more like a dream than a reality. The taste of delicious cheese and pineapple will make it seem as if you're eating a slice of pie.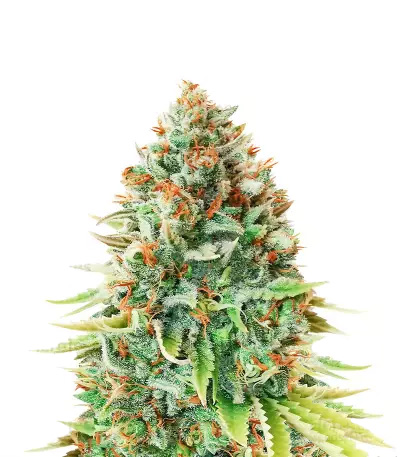 Blueberry
Did you know that there are strains out there that smell and taste like fresh fruit? One of them is the award-winning Blueberry, originally bred by Dutch Passion. This marijuana has an earthy taste but still delivers potent effects with a sweet touch. High THC levels of up to 20%, combined with its inherently calming effects, make this hybrid perfect for nighttime relaxation.
Best Sativa-Dominant Hybrid Strains
If you prefer to get your mind moving rather than feel sedated, then energizing Sativa effects might be just what you need. Below, you can find a selection of the best Sativa-leaning hybrids we all love and enjoy.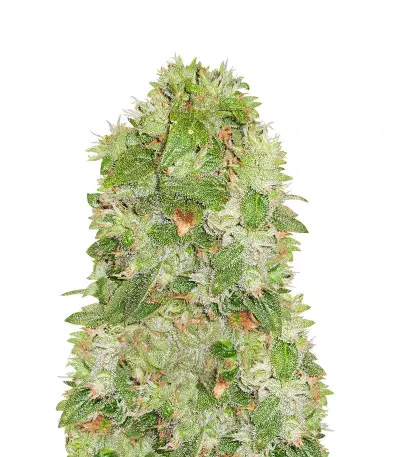 Moby Dick
A cross between some of the best-performing strains, Moby Dick is one of the best Sativa hybrid strains we've seen yet. In addition to being powerful enough to hit 27% THC levels when given optimal care, this strain will keep you in a euphoric state for hours upon end – just what we all want from a true Sativa!
Super Lemon Haze
Super Lemon Haze is a cross between two illustrious strains, Super Silver Haze and Lemon Skunk. It was bred by Green House Seeds to achieve an intense feeling that gets your creative juices flowing without making you too hazy or tired. This strain contains moderate THC levels of 19.33%, meaning it can carry you through the day without dropping your productivity levels too much or making you sleepy at all.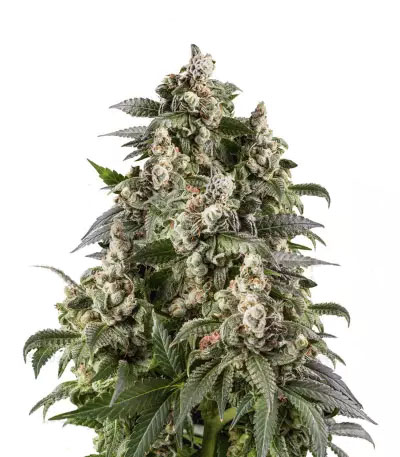 Café Racer
This cross of two cannabis icons, Granddaddy Purple and Girl Scout Cookies, has resulted in an amazing plant that produces huge buds coated in thick resin with an earthy and spicy scent. The terpene profile produces a surprisingly sweet-sour flavor that complements the sky-high THC content of around 35%, giving you all sorts of different sensations – from feeling energetic and happy to relaxed and peaceful, depending on when you use it.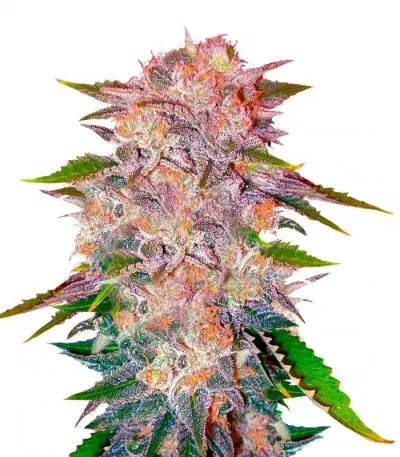 Caramelo
This herb is a cross between the original Caramelo and Super Skunk, Big Skunk Korean, Afghani, and Hawaiian parent strains. Caramelo is a 70% Sativa/30% Indica hybrid that contains 24% THC to give you a potent high with an all-over energetic buzz. It also offers a sweet fragrance with hints of floral notes for those who love delicate aromas.
Amnesia Haze
Royal Queen Seeds' Amnesia Haze offers a potent Sativa-style high. With THC content of up to 24%, your mood will soar, and so will your energy levels as these buds take full effect. This strain is known to improve the mood and put your mind into a euphoric state. This experience is further improved by a mix of earthy and citrus scents. Order some of these weed seed packages today – they're sure to become one of your favorites!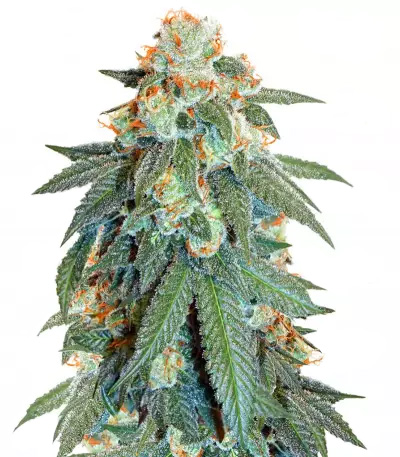 Auto Orange Bud
Auto Orange Bud is a high-quality autoflowering strain that has been perfected over many years. With its genetic roots in the legendary Skunk, Auto Orange Bud features hints of fruitiness yet proves itself to be powerful enough even for veteran smokers. With an insane 26% THC content, this incredible Sativa-dominant hybrid is sure to boost your mood on a rough day.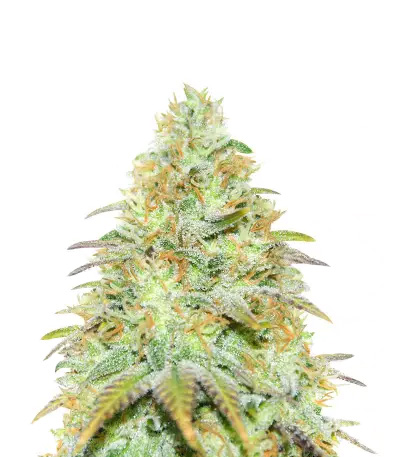 Tangerine Dream
Considered by many to be among the best strains available on the market, Tangerine Dream offers uplifting and stimulating psychoactive effects that are relaxing at the same time. With a maximum THC content of 23%, this strain packs a punch but still leaves room for plenty of other cannabinoids to join in on the fun.
Must-Try Award-Winning Hybrid Weed Strains
Wanna try something new? These award-winning hybrid weed strains are sure to delight any discerning cannabis user!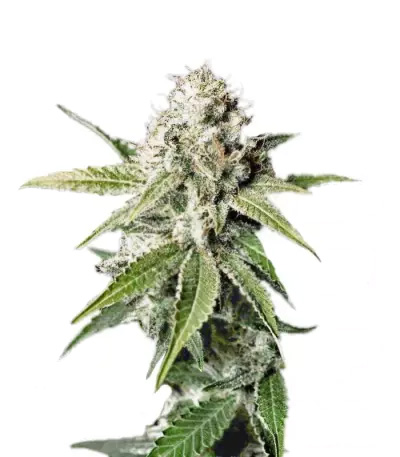 White Widow
A favorite among stoners due to its high potency, this strain is often referred to as White Widow because of the abundance of sticky white resin that coats her buds. It has an 18% THC content that will undoubtedly put you into an ultimate state of blissful relaxation.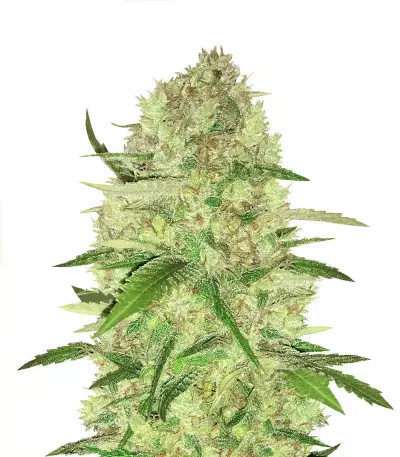 Sugar Candy
This is an award-winning marijuana strain made up of the best qualities of Indica and Sativa genetics. Known for its sweet but powerful flavor, Sugar Candy promises a new experience every time you try it. Stronger than most strains at 25% THC, this potent weed has fewer negative side effects on the body while still offering long-lasting relaxation.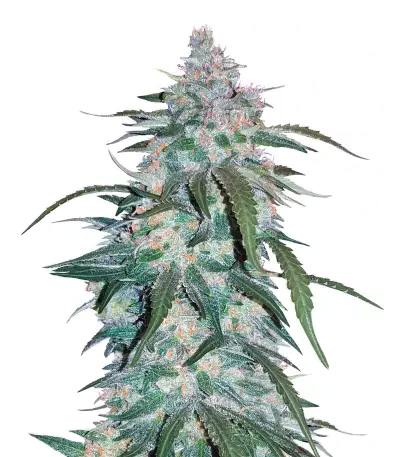 Pineapple Express Auto
One of Fast Buds' most popular strains, Pineapple Express Auto offers a powerful high courtesy of its 20% THC and is highly recommended for beginners looking to experiment with stronger effects. However, experienced smokers can also take advantage of its energizing properties during the daytime. While this strain may make you feel a little more amorous than usual, don't forget to turn on your favorite Netflix rom-com just in case!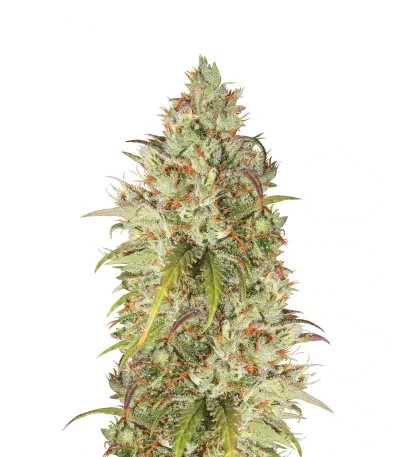 Jack Herer
Named after the famed cannabis advocate, Jack Herer is a classic strain that stands high above all others due to its excellent breeding. It has an average THC content of 21%, which leaves you laser-focused and ready to tackle any task on your to-do list. When used responsibly, this weed will turn any social gathering into one filled with laughter and ease.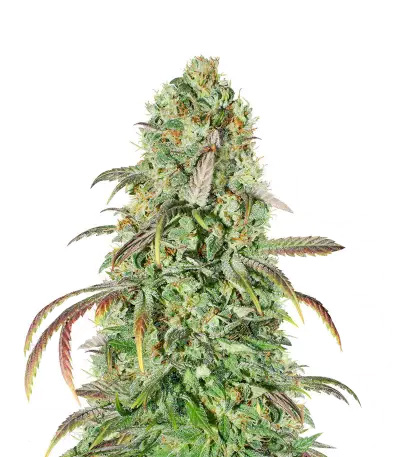 Liberty Haze
An award-winner feminized Sativa-dominant hybrid from Barney's Farm, Liberty Haze is a cross between two legendary strains – G13 and ChemDawg 91. With parents like that, one can anticipate nothing less than reliability and potency with her 25% THC. Liberty Haze takes hold quickly in the form of a bracing cerebral high that lasts on the body for a very long time, while its earthy, musky aroma and pungent taste add to the overall experience.
Benefits of Hybrid Weed Strains
Hybrid strains offer many benefits, including:
Tailored Effects:
Hybrid strains can be tailored to meet the individual needs and preferences of the user. For example, some strains are designed to provide a relaxing and calming effect, while others are more energizing and uplifting.
Improved Medical Benefits:
Hybrid strains can also offer improved medical benefits by combining the therapeutic properties of different strains. For example, a strain that is high in CBD and low in THC may be ideal for treating anxiety and depression.
Unique Flavors and Aromas:
Hybrid strains offer unique flavors and aromas that can't be found in any other strain. By crossbreeding different plants, cultivators can create new flavors and aromas that are not present in either parent strain. This creates a more diverse range of strains available to users, making it easier to find the perfect match for their preferences.
Improved Growing Characteristics:
Hybrid strains often offer improved growing characteristics that make them easier to cultivate. For instance, some hybrids are bred to be more resistant to pests and diseases, making them more durable and easier to grow. Additionally, hybrids can be bred to be more resilient to environmental factors, such as extreme temperatures or humidity levels. This means that hybrid strains can be grown in a wider range of environments, making them more accessible to cultivators around the world.
Increased Yield:
Hybrid strains often offer a higher yield than their parent plants. By crossbreeding different strains, cultivators can create plants that produce larger and denser buds. This can be beneficial for commercial growers who want to maximize their yield and profits.
Wide Variety:
Finally, hybrid strains offer a wide variety of options for cannabis users. There are countless hybrid strains available on the market, each with its unique effects, flavors, and growing characteristics. This means that users can always find a strain that meets their needs and preferences.