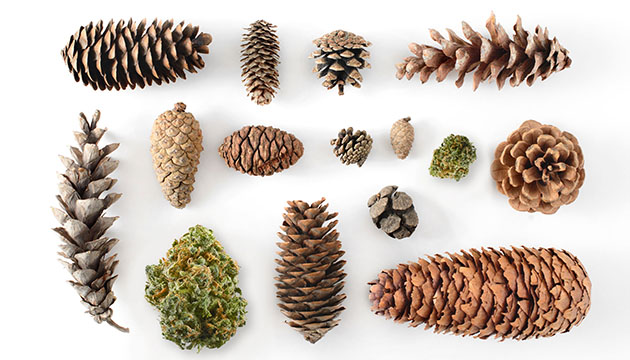 Marijuana strains come in all kinds of smells and flavors, ranging from skunky to sweet and even unique scents like diesel fuel. Pine weed strains have recently made it to the list of favorites among users around the world due to their distinctive aroma that reminds us of strolling through the heights of a pine forest. Their taste, on the other hand, is often described as herbal and earthy.
Terpene Profile of Piney Weed Strains
Like any other type of weed, piney-smelling strains get their scent from specific aromatic hydrocarbons called terpenes. The terpene profile of pine weed strains is dominated by pinene, which smells like the needles of the pine tree.
Pinene is the most commonly found terpene in the natural world and in cannabis, and it's one of the most well-researched terpenes. Besides cannabis, pinene is also present in conifers, orange peel, and various fresh herbs such as basil, dill, and rosemary.
Early research suggests that high-pinene cannabis can be used to reduce painful inflammation, help those suffering from asthma, relieve anxiety, and battle short-term memory loss.
Why Does Weed Smell Like Lemon Pine-Sol?
Another terpene found in pine weed strains is limonene. It gives off a pungent lemony aroma that resembles the Lemon Pine-Sol all-purpose cleaner. This terpene naturally occurs in citrus fruit rinds but is also used in cosmetics and personal care products.
Lemony scents turn out to be so seducing that the market has seen plenty of lemon weed strains such as Super Lemon Haze and Lemon OG hit the shelves in recent years.
The terpene profile of pine weed strains can also include myrcene, which tends to have an earthy scent, terpinolene, responsible for a floral and herbaceous aroma, and ocimene, which has a citrusy, tropical, woody odor.
Best Pine-Smelling Strains
With so many strains available today, it's easy to get lost in the names and effects, but luckily, we've got you covered. For simplicity's sake, we've made a list of the top 10 pine weed strains. With this list, you won't have to go through painstaking research – you'll know exactly what you're getting!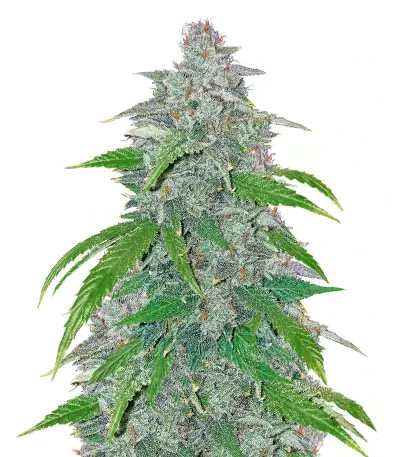 Blue Dream'matic Auto
Blue Dream'matic Auto is a piney Sativa strain made by FastBuds through the crossing of Blue Dream and Tangie'matic. Its gorgeous sweet, citrus, and berry terps will send your taste buds dancing with every toke of the joint. With THC levels testing at 22%, this herb produces powerfully uplifting and energetic effects, making it a fantastic choice for daytime use. Combine that with quick growth and massive yields, and you'll get one of the most sought-after pine weed strains on the market.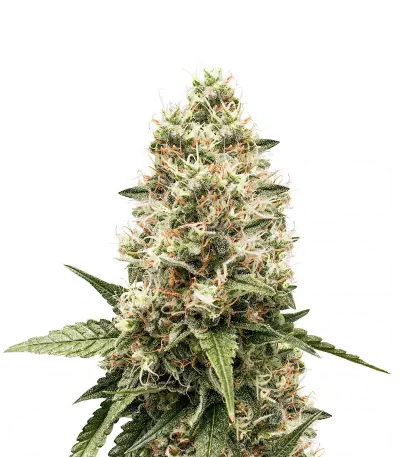 Critical Kush
A blend of two superstar strains – Critical Mass and OG Kush – this piney Indica strain from Barney's Farm shows extreme vigor and yields huge amounts of strong buds. Critical Kush sports a dank smell that can be best described as a mix of earth, herbs, and fuel. Some more things you need to know about it: it's easy to grow, it grows fast, and it delivers an ultimate knockout stone with 25% THC.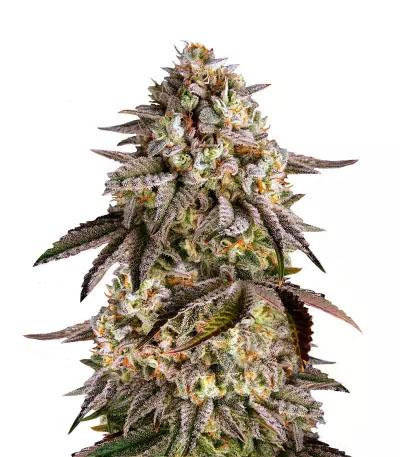 Kush Mintz
If you're looking for weed that smells like pine and mint, be sure to consider Kush Mintz from Barney's Farm. Courtesy of THC levels reaching a sky-high 26%, this Indica hybrid produces potent effects that relax your body, improve your mood, and alleviate stress. The flavor is dominated by pine with notes of coffee and minty cookies, while the aroma is strong and minty-fresh.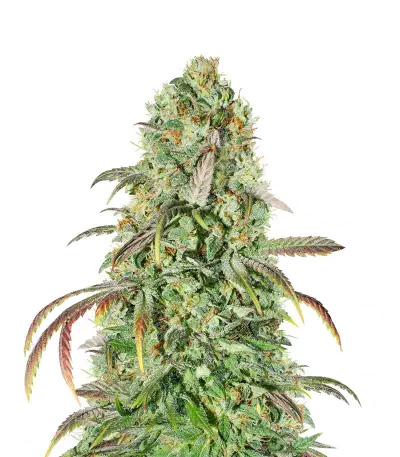 Liberty Haze
Liberty Haze by Barney's Farm is an award-winning Sativa-leaning hybrid crossbred by using two world-famous strains: G13 and ChemDawg 91. With parents like that, this strain holds no punches when it comes to potency thanks to its 25% THC. This lime and piney strain has made it big among both recreational and medical users. Its effects are immediate and long-lasting, creating a euphoric cerebral buzz.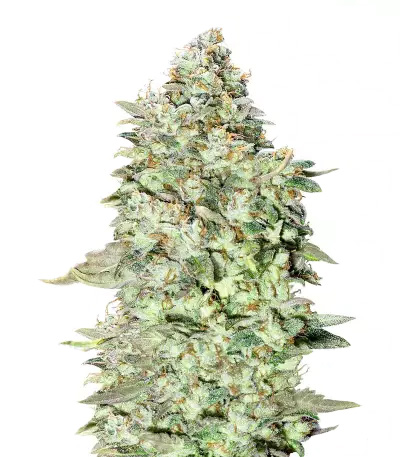 OG Kush SFV
With its roots in California, OG Kush SFV from Advanced Seeds is a potent blend of OG Kush with an Afghani breed that produces body-soothing and mind-stimulating effects – 24% THC is no joke! The Kush genetics give this piney OG strain a hint of those well-familiar citrus terps with an earthy aftertaste.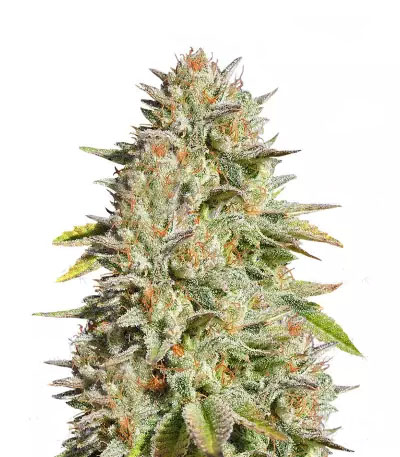 Gorilla Glue #4
This absolute monster of a plant is perhaps the strongest pine strain the world has ever seen. Gorilla Glue #4 from Original Sensible Seeds eclipses most other varieties in terms of potency, as it packs a THC level of 28% – a real force to be reckoned with! Featuring a pungent aroma with hints of citrus and a pleasant piney aftertaste, this beast delivers a happy, euphoric feeling on the onset that transitions into a numbing sedation. Need some sleep tonight? GG#4 will probably get you there.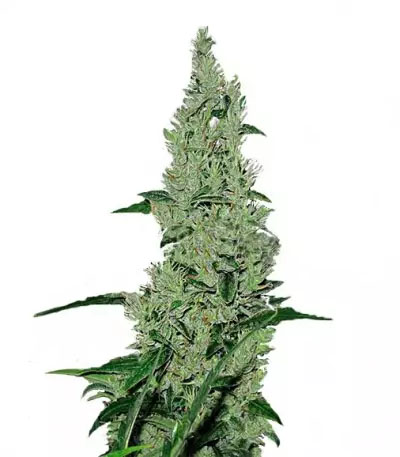 Y Griega
Meet a Spanish name in our piney selection: Y Griega from Medical Seeds. With 11 titles to its name, this earthy and piney weed strain is known for its strong Sativa effects that provide an incredible energy rush and an overall relaxing feel at the same time.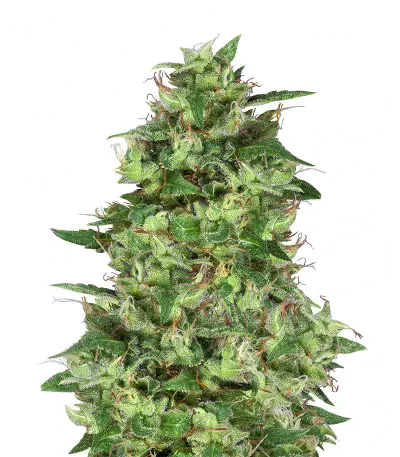 Trippy Gorilla
Boasting extremely high THC levels of 25-28%, Trippy Gorilla from Big Head Seeds is a ferocious beast of a plant. This pine and citrus-smelling weed strain delivers an upbeat cerebral buzz before a relaxing sensation kicks in all over your body.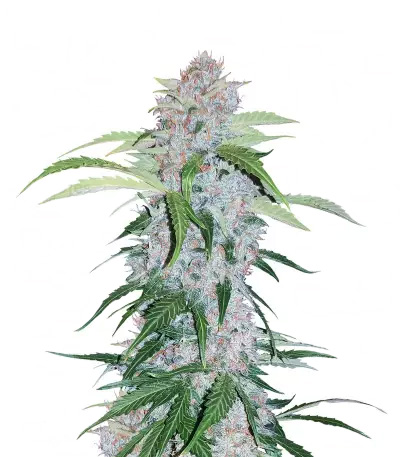 Six Shooter Auto
Another citrusy and piney weed strain that made it to our list is FastBuds' Six Shooter Auto. With THC levels exceeding 23% and around 1% CBD, this herb's effects start as uplifting and energetic before progressing to a relaxed body stone that will have you looking for munchies.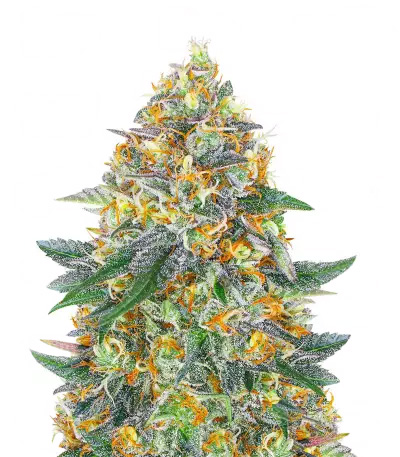 Moby Dick Auto
Just like Herman Melville's dreaded creature, Moby Dick Auto by Barney's Farm is an extremely powerful beast. This piney-tasting strain will unleash your creativity and social skills, leaving you feeling totally energized throughout the day without knocking you down.
Growing Cannabis Strains High in Pinene
Here are some of the tips that may help you with growing marijuana strains high in pinene.
For starters, germinate weed seeds in a paper towel. Put the seeds between two damp paper towels and a couple of plates for a few days. During this time, the seeds should pop up if done correctly.
High temps can damage terpene production. Lower the operating temperature of your grow room during the last couple of weeks of flowering. Generally, the optimal temperature for growing cannabis is 24-26 ˚C (75-80˚F).
Flush your plants before harvest pump so that they pump more energy into the production of terpenes.
Add flavor to your flowers before harvest. Stop watering your plants 3-4 days before the harvest so the soil can dry out, then water them with a mild solution of 20 ml essential oils or food-grade extracts to 20 l of water on harvest day. Leave them for 3-5 hours before cutting.