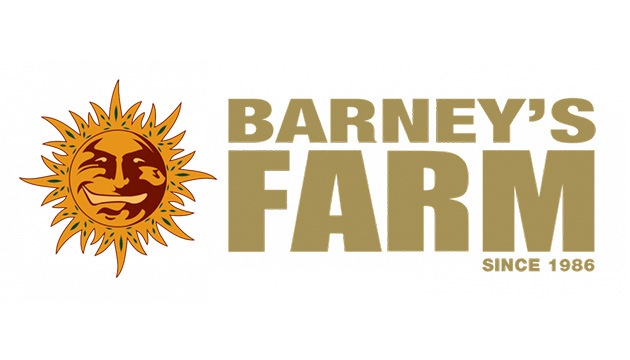 Founded in 1986, Barney's Farm began gathering the finest genetics and making crosses at a time when few seed banks were distributing hybrid weed strains. Its golden age started with the coming of Derry Brett, a breeder who had traveled Asia in search of new cannabis genetics. Once his collection had grown large enough, Derry brought his newly-bred seeds back to Amsterdam in 1992 and took the helm at Barney's Farm, which has since earned one of the biggest names in the game.
Top 10 Barney's Farm Strains
With many international awards to its name, including over 40 Cannabis Cups, Barney's Farm has produced some of the world's most popular cannabis strains over the last decades. These include G13, Amnesia Haze, Critical Kush, Pineapple Chunk, and many more. Even though the history of Barney's Farm spans over 30 years, the quality of its seeds has always remained impeccable. Here is the list of the best strains from Barney's Farm.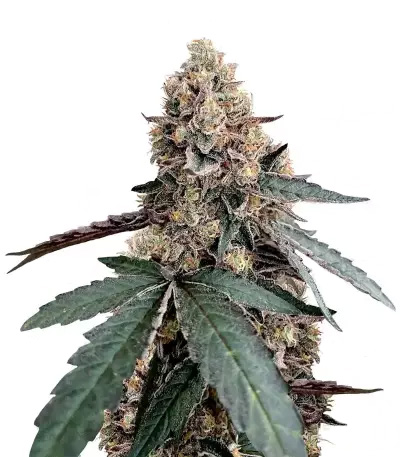 Runtz Muffin
Runtz Muffin is a cross between Zkittlez, Gelato #33, and Orange Punch. This variety is a 70% Indica hybrid with THC content going all the way to 29%! With Runtz Muffin, you're in for a very potent euphoric high balanced out by strong relaxing effects. When grown indoors, it takes just 56-63 days to flower and brings satisfying yields of around 1.9 oz/ft2. Outdoor growers can expect fully mature plants in October and a massive 2.2 lb of bud per plant.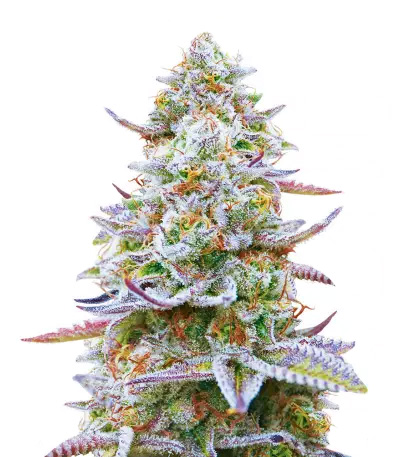 Gorilla Zkittlez
Gorilla Zkittlez is a slightly Indica-dominant hybrid that Barney's Farm magicians bred from a Gorilla Glue x Zkittlez cross. Get ready for fast-acting cerebral effects that slowly transition into a full-body stone, leaving you calm and relaxed. The frosty buds are infused with 24% THC and come packed with fruity aromas and sweet, candy-like flavors. Available as both photoperiod and autoflowering seeds, Gorilla Zkittlez thrives in all environments, bringing 1.9-2.2 oz/ft2 indoors after just 8 weeks of flowering. Outdoors, the plants are ready to harvest in October and can bring up to a scale-bending 5.5 lb each.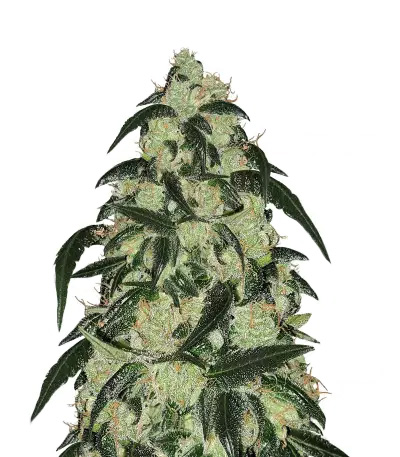 Wedding Cake
Wedding Cake is an 80% Indica hybrid made by crossbreeding Cherry Pie, Girl Scout Cookies, and OG Kush. It offers an uplifting and euphoric high coupled with calming and body-relaxing effects. The THC levels reach an impressive 24-26%, while the buds give off a mix of earthy and skunky aromas coupled with tasty vanilla flavors. You can now buy these amazing Barney's Farm cannabis seeds in photoperiod and autoflowering form. After just 60 days of indoor flowering, growers can get 2.1 oz/ft2, while outdoors, a plant can yield up to a massive 4.4 lb of thick, dense bud.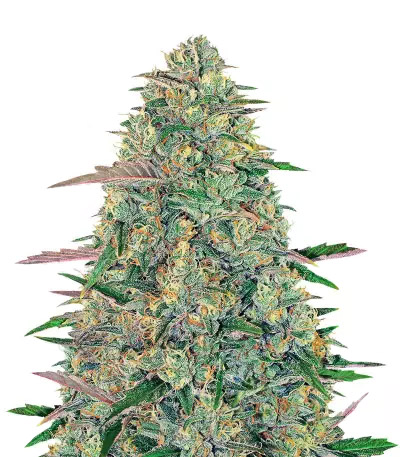 Pineapple Chunk
One of the best Barney's Farm strains, Pineapple Chunk is a highly potent variety that won the High Times Cannabis Cup in 2009. This weed is a cross between Pineapple, Skunk #1, and Cheese genetics. Thanks to its incredible lineage, Pineapple Chunk produces a balanced euphoric and calming high fueled by 25% THC. This plant features a unique combination of fruity and cheese flavors, with notes of pineapple present in the aroma. The indoor flowering cycle lasts only 8 weeks, and this hybrid can produce a decent 1.9 oz/ft2. Outdoor growers can expect medium-sized yields sometime in September.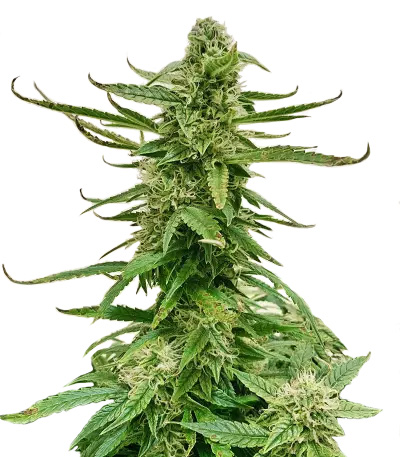 Runtz Auto
Runtz Auto from Barney's Farm was made by crossing the original Runtz with BF Super Auto #1. The end result is a fast-flowering hybrid leaning to the Indica side of things that produces sweet 27% THC-infused buds. This herb provides an energy boost for the mind while heavily relaxing the body. You'll also enjoy a premium smoke thanks to the mouth-watering flavors of tropical candy and a rich, fruity fragrance. Growing Runtz Auto is a pleasure as well – it performs well both indoors and outdoors, yielding up to 1.9 oz/ft2 and 1.5 lb per plant respectively.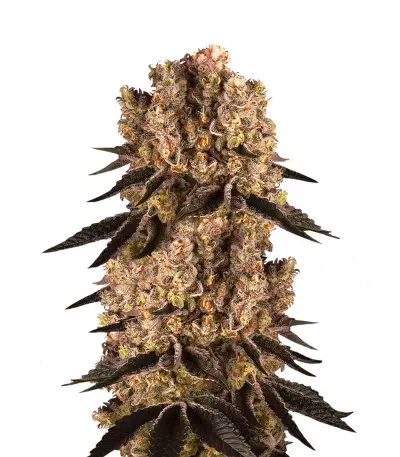 Purple Punch
Purple Punch is a crossbreed of two legendary Californian strains – Grandaddy Purple and Larry OG. This Indica-dominant variety from Barney's Farm is available as photoperiod and autoflower seeds. Thanks to its 25% THC, it delivers a powerful punch of relaxing and couch-locking effects. The flavorful buds are bursting with rich terpenes that form fruity flavors and scents with a spicy background. The indoor flowering period lasts around 8 weeks, yielding up to 2.2 oz/ft2. Outdoors, the plants are ready for harvest in late September, bringing up to 4.4 lb each.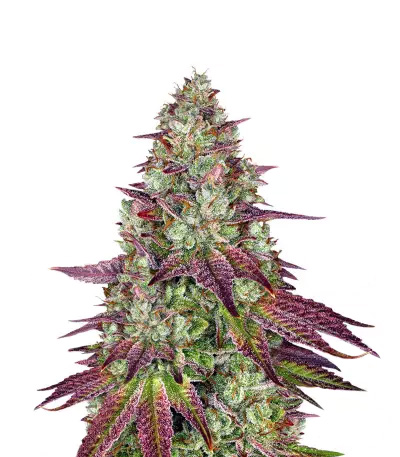 Mimosa Evo
Mimosa Evo was created by crossing Purple Punch and Clementine lineages, resulting in a balanced hybrid that usually contains 24-26% THC, but in some cases, it can reach a whopping 30%. Just one delicious toke is enough to feel a strong uplifting high, leaving you in a state of complete euphoria. The flowers produce delicate tropical flavors and an intense aroma of berries and lemon. When grown indoors, Mimosa Evo can bring 2.2 oz/ft2 in just 70 days, while outdoors, plants are ready for harvest in October, yielding up to an incredible 4.4 lb per plant.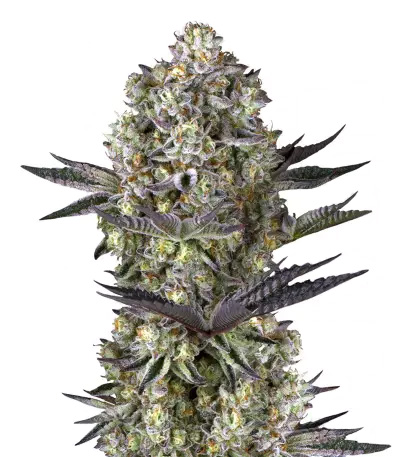 Do-Si-Dos 33
Do-Si-Dos 33 is a nearly-balanced Indica hybrid whose family tree includes the incredible Do-Si-Dos and Gelato #33 genetics. With an extreme 28% THC, this variety is definitely not for the faint-hearted. Do-Si-Dos 33 delivers a powerful cerebral as well as body high that will eliminate any signs of stress and chronic pain. Savor the rich flavors of mint and lime, combined with the sweet aroma of fresh cookies – and don't forget about the high yields! After just 8 weeks of indoor flowering, growers can harvest up to 2.2 oz/ft2. Outdoors, expect to get up to 4.4 lb per plant.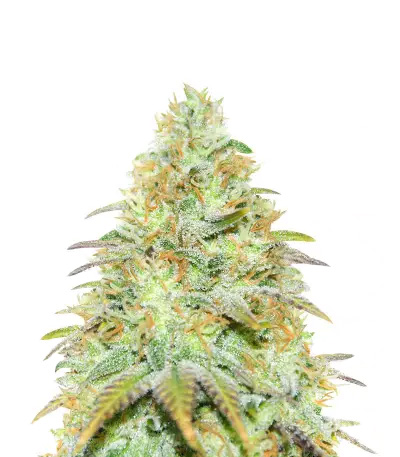 Tangerine Dream
Tangerine Dream is a slightly Sativa-leaning hybrid made by crossing G13, Afghan, and Neville's A5 Haze. Thanks to its 23% THC, it delivers strong effects that will boost your energy levels and leave you stress-free. This ultimate mood booster from Barney's Farm is now available in both photoperiod and autoflowering versions. Its combination of premium genetics allows this hybrid to produce great indoor yields that average 1.9 oz/ft2 after just 65 days of flowering.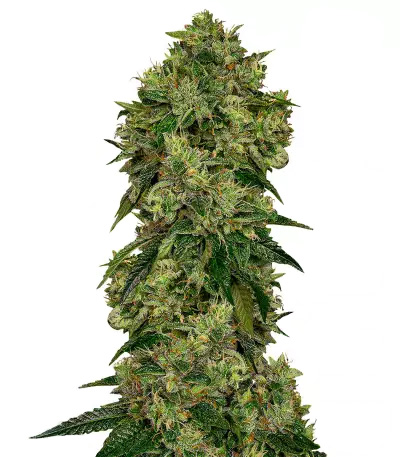 Glookies
One of the highest-yielding Barney's Farm strains, Glookies is an Indica-dominant variety created by crossbreeding Gorilla Glue and Thin Mint Girl Scout Cookies. This phenomenal weed contains 25% THC and is popular among both recreational and medical users due to its potent cerebral high balanced with a pleasant body buzz. Indoor plants are ready for harvest in 60-70 days, yielding up to a massive 2.6 oz/ft2. Meanwhile, outdoor plants reach full maturity in mid-October and can bring up to a monstrous 6.6 lb per plant.
Must-Try New Strains From Barney's Farm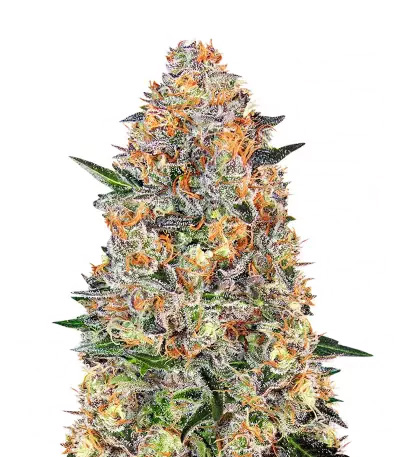 Bubba Kush
Bubba Kush is a 70% Indica variety born from an Afghani Kush x OG Kush cross. Barney's Farm made sure that no stoner will be left unturned with its THC levels reaching up to 29% and a powerful relaxing and euphoric high. One of the best traits of Bubba Kush is its combo of sweet, earthy flavors and scents backed by notes of spice and hash. The indoor flowering phase of this hybrid finishes after just 63 days, producing a respectable 1.9 oz/ft2. Outdoor plants are ready in October and can bring 2.2 lb per plant.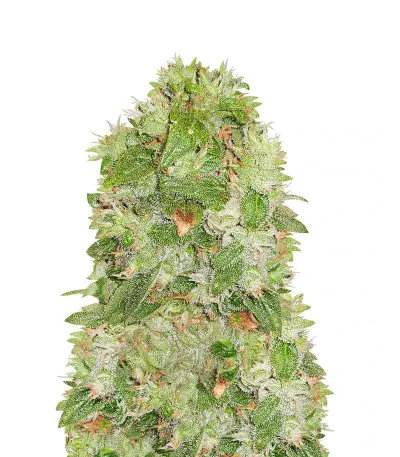 Moby Dick
Moby Dick is a mostly Sativa hybrid whose lineage includes the famous G13 Haze and White Widow genetics. Barney's Farm has created a photoperiod and autoflowering version of this strain for growers with different needs. With a whopping 27% THC, Moby Dick offers a true Sativa experience that will boost your energy and improve your focus, leaving you in a state of complete happiness. In an indoor setup, Moby Dick is ready for harvest after 70 days and can yield 2.2 oz/ft2, while an outdoor-grown plant will bring up to 4.4 lb.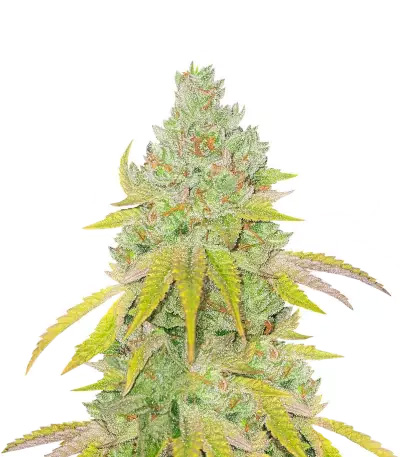 Lemon Tree
With Lemon Tree, Barney's Farm did its best to create a strain with the juiciest terpene profile you can imagine. These feminized seeds combine Lemon Skunk and Sour Diesel genetics, resulting in an herb with 25% THC that provides a euphoric head high along with soothing body relaxation. When grown indoors, Lemon Tree is ready for harvest after 65-70 days and can produce between 1.9-2.1 oz/ft2. Outdoor growers can expect fully mature plants in October and a massive yield of 3.3 lb per plant.
Does Barney's Farm ship to the USA?
Barney's seed bank offers worldwide shipping, but due to specific laws in the United States, the company doesn't ship cannabis seeds to the USA.
Where to buy Barney's Farm seeds in the USA
If you're located in the U.S. and want to grow some Barney's seeds, you can order them from various distributors and resellers. Make sure to pick a store with the best reviews to avoid any surprises. One example of a trusted seed shop is Herbies Seeds. They offer some of the best Barney's Farm seeds, guarantee 100% germination, and give freebies with every order.