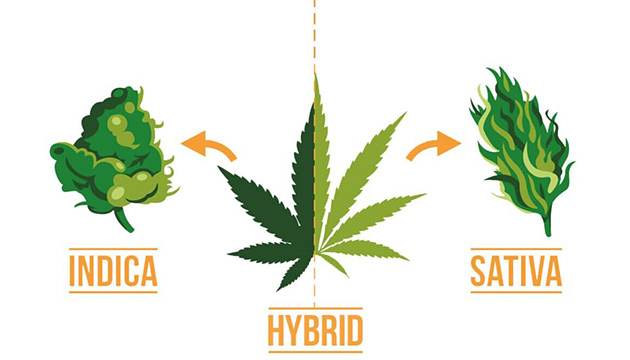 If you're looking for the best of both worlds, a 50/50 hybrid strain might be just what you need. These strains are known for their balanced effects, providing users with the benefits of both Sativa and Indica genetics. Whether you're looking for a strain to help you relax after a long day or one that will provide you with a burst of energy and creativity, a 50/50 hybrid might be the perfect choice. In this article, we'll be discussing the best 50/50 hybrid strains.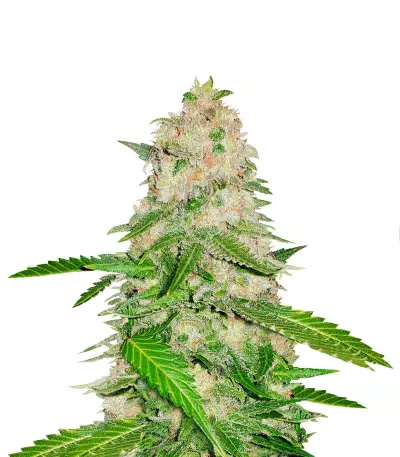 Royal Gorilla
Royal Gorilla by Royal Queen Seeds is a powerful hybrid with a 50/50 Sativa/Indica balance and THC levels that can exceed 25%, making it an excellent choice for both recreational and medicinal users. Its earthy and sweet taste with hints of lemon and pine make for a delightful smoking experience. The strain is a result of an accidental pollination of Sour Dubb and Chem Sis plants by breeders Joesy Whales and Lone Watie. The strain's name is attributed to the breeders' stickiness they experienced after handling the buds due to its high resin production.
Royal Gorilla's potency also comes with good medicinal potential, helping with chronic pain and other ailments. Although its yield is moderate, its quality is excellent, and it grows massive buds that sparkle in the sun due to its trichomes' abundance. Royal Gorilla has won multiple awards, including the 2014 Cannabis Cup and the 2015 World Cannabis Cup in the best hybrid category. The strain's high is relaxing yet balanced with an uplifting and happy effect, making it a popular strain for cannabis enthusiasts worldwide.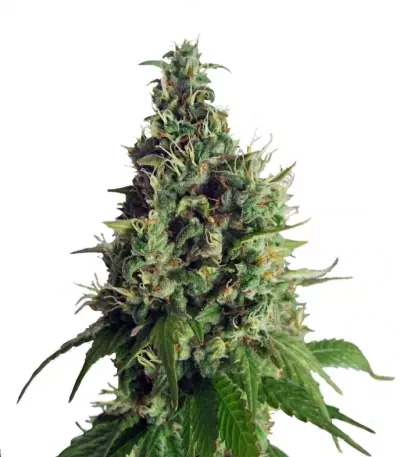 Orange Hill Special
Orange Hill Special is a 50% Indica and 50% Sativa strain by Dutch Passion with a THC level exceeding 20%. This strain is created by crossing Orange Bud with Californian Orange to bring out an extremely fruity, citrus-dominant aroma and taste. The buds are bursting with trichomes and covered with a thick layer of white resin, orange, and sometimes light brown hairs. It grows well on soil, coco fiber, and hydro systems and is suitable for novice growers due to its ease of growth. Orange Hill Special has a medium plant structure with a bushy appearance that has a flowering time of approximately nine weeks. It produces high-quality yields and won several awards, including the first prize in Copa Cata and Copa Cannabica Expo Industria in 2021 and 2022 respectively, and third place in the High Life Cannabis Cup (Bio) in 2015.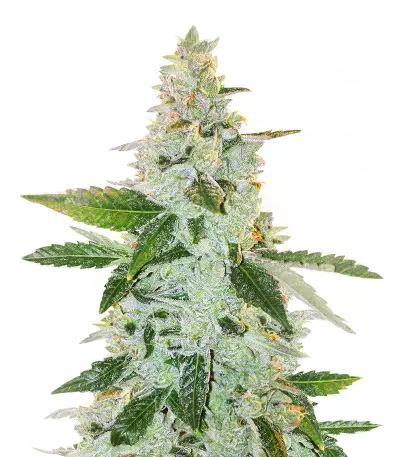 Larry's Lemon OG
Larry's Lemon OG by Garden of Green is a perfectly balanced hybrid with a 50/50 split between indica and sativa genetics. Boasting a THC level of up to 25%, this strain is a true powerhouse that was bred for its potent effects. It is a cross between SFV OG and Ghost OG, two highly regarded OG strains from California's west coast. Growing Larry's Lemon OG is relatively easy, but it thrives best indoors, producing dense buds that can yield up to 650 grams per square meter.
When it comes to aroma and flavor, Larry's Lemon OG is a delightful mix of pine, lemon, and rotting fruit, which is sure to leave an impression. The taste is a harmonious balance between citrusy and woody notes, which will have you coming back for more. Most users will only need a few hits before feeling the strain's effects, which are a powerful combination of cerebral and physical sensations. If you want to experience California genetics at their finest, give Larry's Lemon OG a try.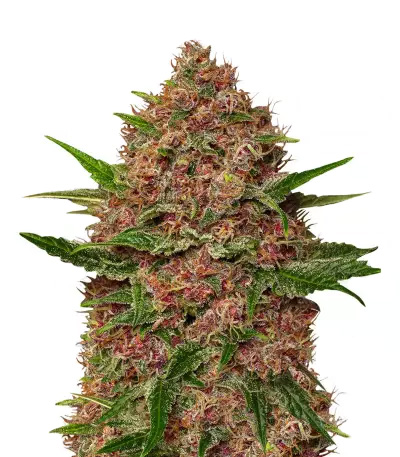 Purple Punch Cookies
Purple Punch Cookies from Original Sensible Seeds is a balanced hybrid with 50% Sativa and 50% Indica. With a THC level of 25%, this strain is not recommended for beginners. Its parentage comes from Gelato, Grandaddy Purple, and Girl Scout Cookies, resulting in a strain with compact, heavy buds covered in trichomes, often shaded with dark purple hues and fiery hairs.
With a heavy terpene profile including caryophyllene, limonene, humulene, and pinene, this strain offers a sweet and fruity flavor with notes of incense and hash. Purple Punch Cookies is a heavy yielder, with up to 700 grams per plant outdoors and 600 grams per square meter indoors. It is ready to harvest between 65 to 70 days of flowering. The effects of Purple Punch Cookies are balanced between cerebral and body sedative, making it perfect for relaxation.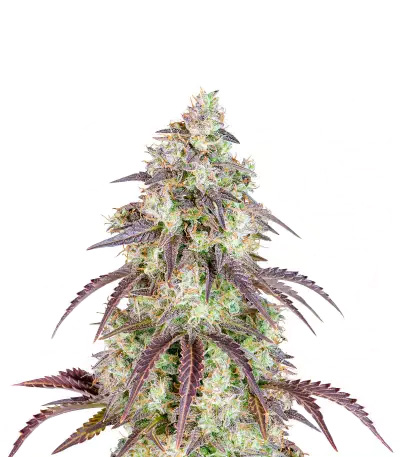 Lemon Pie Auto
Lemon Pie Auto by FastBuds is an autoflowering, perfectly balanced hybrid strain that produces colorful buds with red and pink highlights, accompanied by light orange and white pistils that stand out from afar. It has a high THC level of 24% and a low CBD level of less than 1%. The strain has a sweet and sour taste with a unique terpene profile of skunk, citrus, and sweet pie, making for the most mouth-watering extracts. Lemon Pie Auto is easy to grow, requires low maintenance, and is very resistant to pests, making it great for beginner growers indoors or outdoors. This strain can produce up to 550gr/m2 of insanely resinous flowers in 56-63 days, making it a rapid producer and fast flowering. The effects are a fine-tuned cerebral and corporal effect, starting as a pleasant uplifting head high that deeply relaxes the body without strong sedation or couch-lock effect. It's a good choice for relieving physical pain while staying active. This cultivar is recommended for extractors looking for terpenes that will captivate your taste buds.
Balanced CBD Hybrid Strains
Balanced CBD hybrid strains have become increasingly popular among cannabis users in recent years due to their ability to provide a balanced effect of relaxation and mental clarity without the strong psychoactive effects associated with high THC strains. These strains are typically evenly split between Sativa and Indica genetics, offering the benefits of both without being too overpowering. The CBD content in these strains can range from moderate to high, making them ideal for medical users looking for relief from pain, anxiety, and inflammation. Some popular examples of balanced CBD hybrid strains include Black Jack CBD by Sweet Seeds, CBD Jam by Delicious Seeds, and ACDC by Resin Seeds. With their well-rounded effects and medicinal benefits, balanced CBD hybrid strains are an excellent choice for those seeking a natural remedy for a variety of ailments.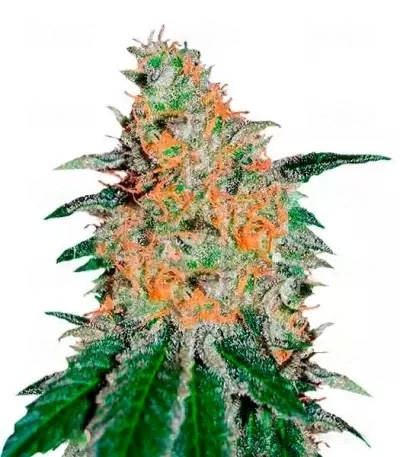 CBD JAM
CBD JAM by Delicious Seeds is an autoflowering strain that has a balanced ratio of 50% Sativa and 50% Indica. It has low levels of THC, ranging from 7-10%, and high CBD levels, ranging from 7-14%. This strain is a cross between Marmalate and Carmen, resulting in a sweet pineapple taste and aroma. With yields of up to 900+ grams per plant outdoors and 500+ grams per m2 indoors, this strain is a great choice for both indoor and outdoor growing. CBD Jam is exclusively used for medicinal purposes, and with its low psychoactivity, it is suitable for daytime use without causing any psychedelic effects.
CBD JAM (DS33) has a high medicinal value and is exclusively used for medicinal purposes. With a THC:CBD ratio ranging from 1:1 to 1:2, CBD Jam is an excellent option for medical marijuana users who want the benefits of CBD without the high.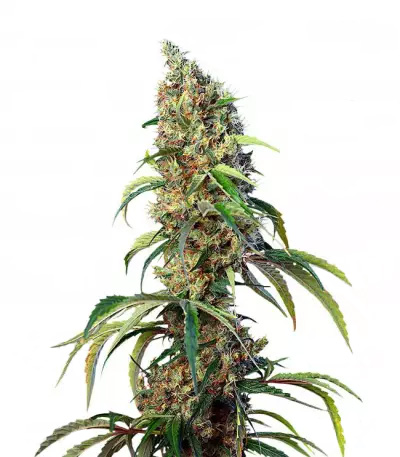 Black Jack CBD
Black Jack CBD by Sweet Seeds is a 50/50 hybrid strain with THC levels ranging from 10-18% and CBD levels between 9-17%. This photoperiod strain has a flowering period of 8-9 weeks and yields 400-600g/m² indoors and 375-650g/plant outdoors. The taste profile of this strain is a blend of sweet lemon and incense with a cool aftertaste.
Black Jack CBD is a productive strain with a strong structure typical of indica-sativa hybrids. The plant develops a large central cola and multiple side branches that hold big buds. The strain has a relaxing effect on the body and is used for its medicinal properties. It is also known to increase appetite. The THC:CBD ratio of Black Jack CBD stands between 1:1 and 1:1.5, making it an excellent option for those looking for a CBD-rich strain.
Conclusion
In conclusion, 50/50 hybrid strains are an excellent choice for users seeking the benefits of both Sativa and Indica genetics. With a perfect balance of uplifting and relaxing effects, these strains are versatile and suitable for use at any time of day. Whether you're looking for a potent strain with high THC levels or one with medicinal benefits, the best hybrid strains have something to offer for everyone.